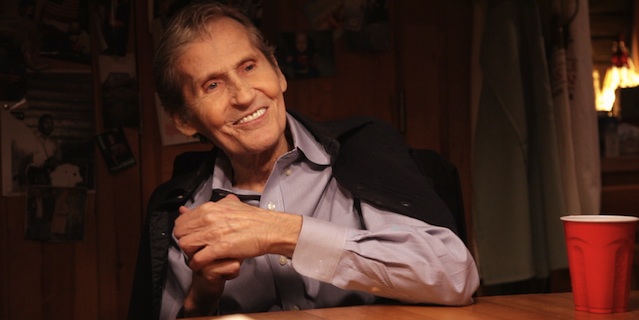 The Band's Levon Helm is losing a long battle with throat cancer.
On Tuesday, Helm's family posted a notice on his website that the 71-year-old musician, who drummed and sang for the roots-rock super group before launching a successful solo act, is "in the final stages" of his fight.
"Please send your prayers and love to him as he makes his way through this part of his journey," the statement said.
Helm is one of three remaining members, along with Robbie Robertson and Garth Hudson, out of The Band's lineup.
Also read: Bob Dylan's 'Blood on the Tracks' Being Made Into a Movie
Richard Manuel committed suicide in 1986, a decade after the original group's last tour, immortalized by Martin Scorsese in the documentary "The Last Waltz," and Rick Danko died in his sleep in 1999.
Helm's first bout with the disease nearly cost him his voice in 1998, but he kept making music — and winning awards — until very recently, when his illness forced him to cancel performances slated for early April.
Helm topped four other nominees to win the Best Americana Album at the 2012 Grammys, an honor he also took in 2010. The American Music Awards presented him with a Lifetime Achievement Award for Performing in 2003 and in 2008 made him its Artist of the Year.
He had a notable film career that spanned decades. He's probably best-known for playing Loretta Lynn's father in the film "Coal Miner's Daughter," and also appeared in "The Right Stuff" and "Feeling Minnesota."
Last Saturday, Robertson offered his "prayers and love" to his former band mate at the Rock and Roll Hall of Fame induction ceremony in Cleveland.
Helm's wife Sandy and daughter Amy said on his site that Helm "has loved nothing more than to play, to fill the room up with music, lay down the back beat, and make the people dance!"