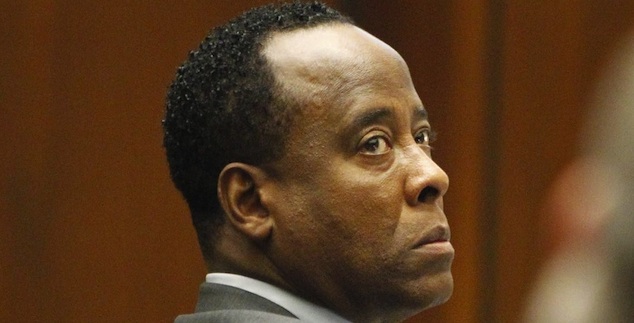 Could being a Michael Jackson fan disqualify a person from serving on the jury of the singer's wrongful death trial? Or maybe increase the chances of being picked for the jury?
Jury selection began Tuesday in the wrongful death trial over the demise of pop icon Michael Jackson, and it appears that one matter is of particular interest: Are the potential jurors fans of the "Thriller" singer?
A 29-page juror questionnaire, which has been obtained by TheWrap, reveals a multitude of questions being asked of potential jurors, with a number of them targeted at their opinions of the deceased King of Pop.
Also read: Michael Jackson's Dresser on Designing for the 'King of Pop'
"How often do you listen to Michael Jackson's music, if at all?" one question — out of a total of 123 — asks. The choices range from "everyday" to "never."
"Would you consider yourself a fan of Michael Jackson?" another question asks.
If attorneys are hoping to eliminate Michael Jackson fans from the juror selection, they could end up with a pretty shallow juror pool — after all, Jackson was known to have sold more than a few records in his lifetime.
Potential jurors are also being quizzed on their opinion of Jackson as both a performer and as a person (answers range from "very favorable" or "very unfavorable"), and whether they've watched the "This Is It" documentary film, which chronicled the preparation for what would have been Jackson's final tour prior to his 2009 death.
Also read: Michael Jackson's Son Prince Hired as 'ET' Correspondent (Video)
Jackson's mother, Katherine Jackson, is suing promoter AEG Live, claiming that AEG was responsible for hiring Dr. Conrad Murray to care for Jackson. The elder Jackson — and the singer's children, Paris, Prince and Blanket — are reportedly seeking $40 billion in the lawsuit.
AEG has denied that it hired Murray.
Murray was convicted of manslaughter in 2011 for administering a fatal dose of Propofol to the singer.
Jurors are also being asked if they have any knowledge of the child-molestation accusations previously brought against Jackson.
Among the other notable questions being asked of the potential jurors at the Stanley Mosk Courthouse in downtown Los Angeles on Tuesday: "Have you, or anyone close to you, ever declared bankruptcy?" (Prior to booking the string of concerts at London's O2 Arena through AEG, Jackson was reportedly broke.)
And, "Do you in general have any negative feelings about celebrities or high-profile people?"
Counsel also seems eager to weed out any budding Harvey Levins from the juror pool; yet another question asks, "Have you, or anyone close to you, every worked in the news media (television, newspapers, internet, radio, etc.) or entertainment media (Extra, TMZ, people magazine, etc.)?"
Pamela Chelin contributed to this report.