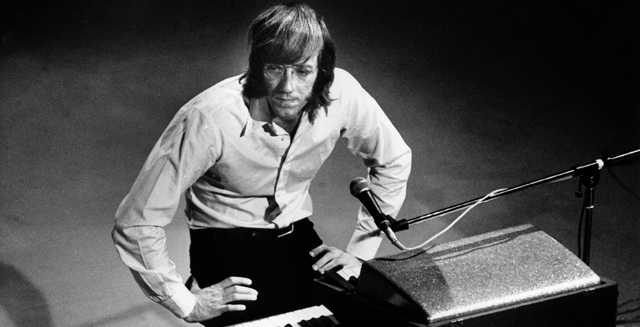 Rock music lost an icon on Monday, when Doors keyboardist Ray Manzarek died at age 74 after a battle with bile duct cancer.
In honor of Manzarek's legacy, TheWrap looks back at five of his more memorable moments.
Also read: Doors Keyboardist Ray Manzarek Dead at 74
"The Ed Sullivan Show," 1967
Brought to "The Ed Sullivan Show" to perform their hit "Light My Fire," The Doors were told by the show's infamous censors to alter the song's line "Girl, we couldn't get much higher" to something less, uh, druggy. The group agreed to comply, but as the following clip shows, there was a change of plans before the cameras started rolling.
"Crawling King Snake"
This 1971 performance of the song "Crawling King Snake," broadcast on Australian television from Los Angeles, is purportedly the group's final performance with Morrison, who would die shortly thereafter. While it may or may not be the last performance with the group's classic lineup, it certainly demonstrates that the Doors remained a tight musical unit even as Morrison unraveled on a personal level.

Also read: Notable Celebrity Deaths of 2013
The Miami Incident
The infamous March 1, 1969 concert at Miami's Dinner Key Auditorium became the stuff of rock 'n' roll legend and left Morrison and the group mired in legal drama for the rest of Morrison's life. A more-drunk-than-usual Morrison allegedly exposed his lizard thing to the audience, leading to a felony charge of lewd and lascivious behavior, along with other charges and a string of concert cancelations. While it never was determined for certain that Morrison did, in fact, show the audience who he was, the singer was posthumously pardoned at the request of then-Florida governor Charlie Crist in 2010.
"Roadhouse Blues"
The Doors performed "Roadhouse Blues" — one of the group's more enduring songs, and a prime showcase for Manzarek's talents — at their 1993 induction into the Rock & Roll Hall of Fame, with Pearl Jam singer Eddie Vedder handling vocals.

Later Years
In 2002, Manzarek reunited with Doors guitarist Robby Krieger and began touring again. Here they are at the Orange Country Fair in California, performing "Been Down So Long" with a Morrison stand-in.