Updated, 3:52 p.m. EST
Sam Bacile, the filmmaker behind an anti-Muslim film that whipped up a wave of violence in the Middle East, remains a figure cloaked in mystery — despite his role in a worsening international incident.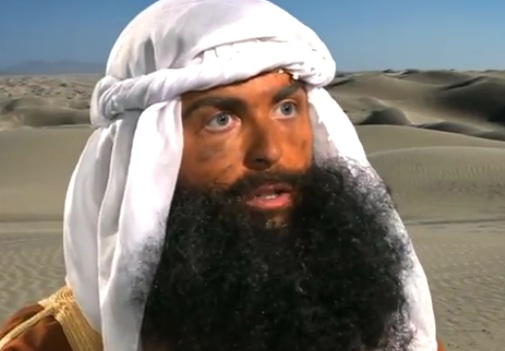 The filmmaker has reportedly gone into hiding after an American ambassador was killed in Libya Tuesday. But the basic biographical details of the director and producer of "Innocence of Muslims" remain not just sketchy but frequently contradictory.
In fact, Bacile may not even be the director's real name.
Steve Klein, a Riverside, Calif.,-based Christian activist who was a consultant on the film, told the Atlantic that Sam Bacile is a pseudonym.
Also read: U.S. Ambassador to Libya Killed as Attacks Intensify Over Anti-Muslim Film
A number for a Steve Klein in Riverside had been disconnected and an email to an address associated with that name was not returned.
Klein's statements cast a shadow on initial reporting about the identity of the man behind the controversial film. Bacile had identified himself to the Associated Press as a California real-estate developer who raised the $5 million in funding for the film from 100 anonymous Jewish donors — however, there is a minimal digital trail for his past work.
There appears to be no website for any Bacile-backed real-estate venture, and he does not seem to have any Facebook or Twitter account.
Further, his claims to the AP that he is an "Israeli" Jew have drawn scrutiny with Israeli officials, who tell the wire service that there are no records of his citizenship.
In his interview with the Atlantic, Klein said Bacile is not an Israeli citizen. He further speculated that he is not Jewish. Moreover, Klein said that contrary to Bacile's claims to the AP, the film was primarily made by the Evangelical community.
"I don't know that much about him," Klein told the Atlantic. "I met him, I spoke to him for an hour. He's not Israeli, no. I can tell you this for sure, the State of Israel is not involved, Terry Jones (the radical Christian Quran-burning pastor) is not involved. His name is a pseudonym. All these Middle Eastern folks I work with have pseudonyms. I doubt he's Jewish. I would suspect this is a disinformation campaign."
Neither Shaya Tayefe Mohajer, the reporter who wrote the story, nor an AP spokesman responded to questions about the biographical discrepancies emerging surrounding Bacile.
Even his age is a subject of debate. Various news organizations like the AP have identified him as being 56 years old, but the Wall Street Journal reports that he is 52.
Yet, Bacile has not backed away from the film or its incendiary charge that the prophet Muhammad is a fraud.
"Islam is a cancer, period," the filmmaker told the AP from an undisclosed location.