The SXSW prize winner "Natural Selection" (below) and the Lena Dunham-scripted "Nobody Walks" are among the five films given grants under a new independent-film fellowship program announced on Friday by the Sundance Institute and Indian Paintbrush.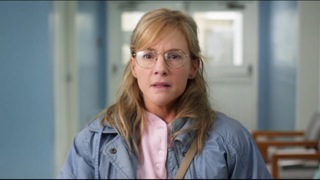 The program will give grants to five filmmakers who have been accepted into one of the Sundance Institute's Feature Film Program labs, and can be used for development, pre-production, post-production, distribution or marketing, depending on the stage of each project.
The development/production/finance company Indian Paintbrush will also fund an additional $10,000 grant to be given to the winner of the Indian Paintbrush Producer's Award. The award will be presented at the 2012 Sundance Film Festival, and will be open to producers whose films debuted at the festival.
The first group of Indian Paintbrush Fellows, and their projects:
"Adelaide"
Writer/director: Liliana Greenfield-Sanders
Description: In this dark comedy, an eccentric teenage girl with Munchausen syndrome pushes her medical theatrics to extremes in order to win the heart of a handsome paramedic.
The film will mark the feature directorial debut of Greenfield-Sanders, who has made numerous short films that have screened at festivals and on PBS.
"Little Accidents"
Writer/director: Sara Colangelo
Description: A small American coal-mining town, rocked by the devastating effects of a mining accident a year ago, must now deal with the mysterious disappearance of a 14-year-old boy.
Colangelo's short "Little Accidents" has won awards at the Seattle International Film Festival, Arizona Film Festival and San Francisco ShortsFest.
"Ad Inexplorata"
Writer/director: Mark Elijah Rosenberg
Description: A multi-media fictional story about Captain William D. Stanaforth, a NASA pilot alone on a one-way mission toward the unknown.
A project from the Sundance Institute Screenwriters Lab; Rosenberg is a curator, filmmaker and artistic director of Rooftop Films.
"Nobody Walks"
Co-writer/director: Ry Russo-Young
Co-writer: Lena Dunham
Description: When a driven young artist invades the home and family of a Hollywood sound designer helping her finish her first film, their professional connection triggers a sexual and emotional entanglement that lays bare the needs, narcissism, and questionable morality of everyone involved.
Currently in post-production with a cast that includes John Krasinski, Olivia Thirlby and Rosemarie Dewitt.
"Natural Selection"
Writer/director: Robbie Pickering
Description: When a dutiful, albeit barren, housewife discovers that her ailing husband has an illegitimate son, she sets out to find the young man and reunite him with her husband before he dies.
The film won four awards, including the Grand Jury Prize, at this year's SXSW Film Festival, and is being distributed by the Cinema Guild.