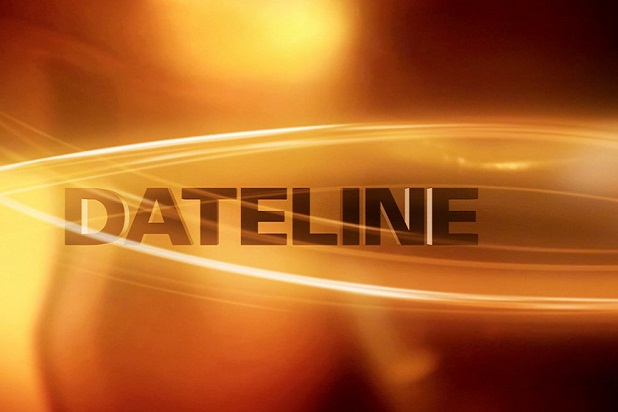 This isn't the first time that a stripper has made a grab for a big payday, but it's probably one of the more unusual instances.
NBC Universal Media is being sued for $1 million by a male exotic dancer who claims his business was devastated when "Dateline" wrongfully used his image.
Also read: Stripper Shames NYT Into Updating Cory Booker Tweet Story
In his complaint, filed in New York Supreme Court on Tuesday, Sharay Hayes — professional name: Punisher — claims that a screen shot from a promotional video was used in the June 2012 "Dateline" episode "The Perfect Catch." The episode chronicled a scam perpetrated by an individual named Tim "Dog" Blair, in relation to a male exotic dancer tour in the Netherlands, the suit says.
Hayes (pictured left) says that his image was accompanied by "ominous sounding music" and immediately before an alleged scam victim declared, "there were five strippers, male strippers like .. some … similar like Chippendale but only black guys."
Also read: Stripper Who Exchanged DMs With Cory Booker Blasts Media Response
Hayes allows that he worked with Blair for performances he had done in Australia, but asserts that "the events in Australia had nothing to do with any of the women depicted in 'The Perfect Catch.'"
The litigious ecdysiast goes on to suggest that "Dateline" used his image to stoke "latent racial tensions."
Also read: Real Housewife Jacqueline Laurita Quits; Is It Over Stripper Setup?
"Plaintiff believes the use of his image was a form of sensationalism meant to inflame latent racial tensions. In other words, the Defendant depicted a picture of a half naked black man involved in a scam of white women. The use of Plaintiff's image on national television and online was in total disregard of Plaintiff's profession and in disregard of Plaintiff's humanity."
NBC had no comment on the complaint for TheWrap.
"We have no comment and have not seen the lawsuit," an NBC spokesperson told TheWrap.
Since the airing of the episode, Hayes — who says he's appeared on VH1 shows such as "Megan Wants a Millionaire" and "I Love New York" — claims he's suffered "canceled events, negative internet stories, reputation damages, threats and depression." He also says he has heard from women stating "their concern and/or disgust" for his alleged involvement in the scam.
Hayes filed a similar complaint against NBC Universal earlier this year, but it was dismissed.
Pamela Chelin contributed to this report.