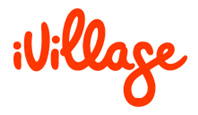 NBC Universal Tuesday announced that iVillage will relaunch its website on Wednesday. As part of the relaunch, iVillage will roll out a new entertainment vertical, calling it the "only celebrity news and entertainment site designed especially for women."
That's an especially broad and bold statement, considering the number of existing entertainment sites that skew female. But I'll let that slide for now -- back to some specifics.
The new site is led by Angela Matusik, iVillage's chief content executive, who recently left People.com for the NBCU gig. Matusik has already lured Serena Kappes from People.com to be its editor.
Part of the motivation here appears to be corporate synergy – with iVillage serving as a place to house NBC's extra (read: leftover) content:
As part of the NBC Universal family, the new Entertainment site will enjoy unique access to the company's wide array of entertainment content and top talent. The site will feature exclusive, original interviews from NBC Universal fan favorites such as Parks & Recreation's Amy Poehler; Jay Leno; NBC News' Brian Williams; The Office's Angela Kinsey; Heroes stars Greg Grunberg and Ali Larter; Alison Sweeney from The Biggest Loser; Matt Bomer and Tim DeKay from White Collar; Marissa Jaret Winokur from Dance Your Ass Off; Taylor Schilling and Jamie Lee Kirchner from Mercy; Aimee Garcia from Trauma; Kim Zolciak and Lisa Wu-Hartwell of The Real Housewives of Atlanta; Chuck's Zachary Levi and Joshua Gomez, and the Ghost Hunters team. Other exclusive celebrity interviews will include Jennifer Aniston, Kate Beckinsale, Jennifer Connelly and Queen Latifah on their Fall projects.
The company will also pull content from the Associated Press, Access Hollywood, DoubleX.com, Television Without Pity, Bravo and Oxygen.
Another point: the launch sponsor – Hasbro – was apparently attracted to iVillage's "safe" advertising environment, noting that its "Family Game Night" campaign is "the perfect message for iVillage's vibrant audience of women and moms who want fun, appropriate activities for their families."
It's also attracted to scale. According to Quantcast, iVillage had about 7.6 million unique last month.
But in recent years, iVillage has faced stiff competition from Web-only startups like Glam.com's network of blogs, which in 2007 trumpeted the fact that it had overtaken iVillage in traffic.
It has pushed NBC to make some strategic moves, such its year-old partnership with BlogHer, the women's blog network.
NBC Universal's GE-owned investment arm, Peacock Equity, invested $5 million in BlogHer as part of that deal.