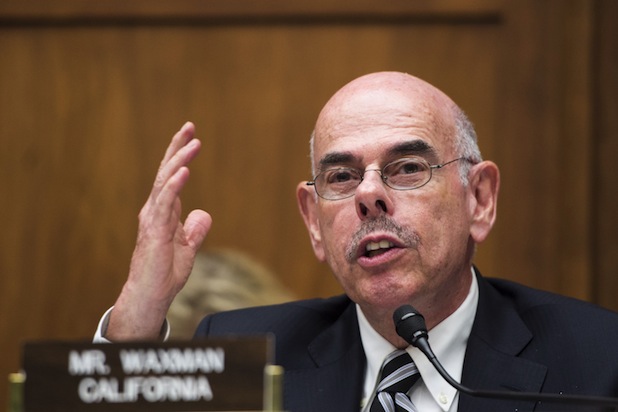 Congressional Democrats who support Net Neutrality have proposed legislation to let the Federal Communications Commission regulate the Internet under current rules while it figures out how to meet new, court-imposed guidelines.
The U.S. Court of Appeals for the DC Circuit last month ruled that the FCC has the authority to impose Net Neutrality rules — but sent its current guidelines back for a rewrite to limit its definition of broadband services to "information services" rather than "common carrier services," like phone lines.
The new legislation, which would allow current rules to stay in place during revisions, was proposed Monday by California Reps. Henry Waxman and Anna Eshoo and Massachusetts Sen. Ed Markey. Democrats and consumer groups have urged the FCC to define broadband as "common carrier" services; Republicans have stood against that definition.
Also read: Federal Appeals Court Overturns FCC's Net Neutrality Rules
The proposal comes on the heels of more than 1 million petitions to the FCC urging quick action to restore Net Neutrality. The document was delivered last week by a coalition of consumer groups including Free Press, the ACLU, Avaaz, Common Cause, ColorOfChange, CREDO, DailyKos, Demand Progress, Fight for the Future, the Harry Potter Alliance, MoveOn, RootsAction and the Sierra Club's SierraRise community.
"It's time for the agency to correct its past mistakes, reclassify broadband as a telecommunications service, and restore Net Neutrality for good," Free Press Internet Campaign Director Josh Levy said in a statement.
As for the legislation, odds of passage are low with the House in GOP control. But its Democratic backers said Monday that the economic dangers of the end of an "Open Internet" compelled action. 
Also read: Net Neutrality Suffered a Blow, But It's Not Dead: Now the FCC Has Choices to Make
"Without the no-blocking rule, a company like Comcast could block its customers from watching a video on YouTube. Without the nondiscrimination rule, Verizon could slow down or degrade the quality of streaming video from Netflix," said a summary.
Besides Waxman, Eshoo, House sponsors of the legislation include Frank Pallone Jr., D-N.J.; Doris Matsui, D-Calif.; Mike Doyle, D-Penn.; Zoe Lofgren, D-Calif.; Jan Schakowski, D-Ill.; Michael Capuano, D-Mass.;  and Suzan DelBene, D-Wash. Besides Markey, Senate sponsors include Richard Blumenthal, D-Conn.; Al Franken, D-Minn.; Tom Udall, D-N.M.; Ron Wyden, D-Ore.; and Jeff Merkley, D-Ore.