Netflix and Warner Bros. Television have reached a licensing agreement that will give the subscription service streaming rights to a grab bag of shows that includes such programs as the J.J. Abrams-produced "Revolution" and evergreen favorites like "The West Wing."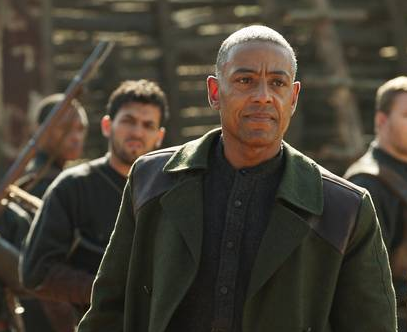 "This unprecedented agreement brings to Netflix members earlier and more exclusively than ever before complete previous seasons of some of the most prominent and successful shows on network and cable television," Ted Sarandos, Netflix chief content officer, said in a statement.
Not every title in the pact is a gem: the agreement also includes recently canceled programs like the ABC supernatural drama "666 Park Avenue."
But there's enough there to satisfy Netflix subscribers who prefer to binge on television shows they may have missed when they originally aired. The agreement includes rights to eight Warner Bros. shows and potential future shows such as "The Following," which stars Kevin Bacon as a former FBI agent tracking a serial killer and is set to debut on FOX this month. Other titles include "Longmire," A&E's Western mystery series, the USA mini-series "Political Animals" with Sigourney Weaver and cult favorites "Fringe" and "Chuck."
Financial terms of the deal were not disclosed, but the big attraction for Netflix is not the older titles, but the newer and ongoing shows. Under the agreement, Netflix will become the exclusive online home for complete seasons of Warner Bros. shows from this year. That's increasingly important as Netflix looks for ways to differentiate itself from deep-pocketed streaming service rivals like Amazon Prime.
To that end, Netflix signed a pact with the Walt Disney Company last month that gives it streaming rights to much of the studio's catalog and straight-to-DVD movies as well as the exclusive rights to the studio's new movies from 2016 to 2018.
It is also developing its own slate of original programming, which will kick off next month with the premiere of the political thriller "House of Cards," starring Kevin Spacey.