I try not to waste too much time on this nonsense, but it's time to call out The Hollywood Reporter for stealing TheWrap's scoops as their own and for failing to credit or link to us when they re-report our scoops.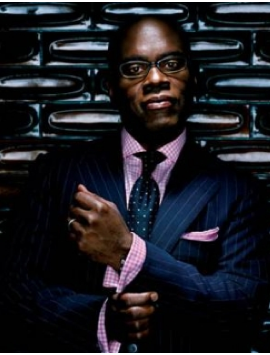 This week took the cake, after our Johnnie Roberts broke the news that Antonio "L.A. Reid" (left) would definitively take over Sony Music's Epic Records on or around July 1. The news was near the top of a longer piece about the lack of black executives in the music industry.
"At Epic, Reid will report to incoming chairman Doug Morris, who in a similar position at Universal Music, had hired and championed Reid at Island Def Jam," wrote Roberts.
THR reported this nearly 24 hours later as an "exclusive," giving the same time frame. Seriously?
Also read: Music's Racial Divide: An Industry Built on Black Talent Still Lacks Black Executives
Shirley Halperin, the same THR reporter who plucked that story, also lifted Roberts' scoop that Sylvia Rhone was leaving the top job at Universal Motown music a month earlier.
"While there has been recent talk of a Sylvia Rhone exit from Universal Motown…." went Halperin's story on April 29. (My emphasis.)
Recent talk? Very recent. Roberts broke the story earlier that day.
Also read: Sylvia Rhone Seen Headed for the Exit at Universal Motown"
But this clearly is an issue that goes beyond Shirley Halperin (though it doesn't absolve her). Because since THR has been taken over by Prometheus Media and Janice Min, the trade has not linked to TheWrap or credited us ever as far as we can tell. Ever as in, nevernotonetime.
This, despite our having done so for THR. And despite demands by their reporters for links on our site. So I say, enough already.
After the last rash of this stuff in late May I wrote to executive editor Owen Phillips, a former editor at the Wall Street Journal and the New Yorker (!!!), expressing our demand for credit on two back to back scoops, as is accepted journalistic conduct. (Cool-looking dude; that's his FB photo.)
The first was that Comcast was buying out Blackstone's stake in its Orlando theme parks. (May 30's Comcast to Buy Blackstone's Stake in Universal's Orlando Parks)
The second was that Relativity was looking to end its relationship with the hedge fund Elliott Associates. Here's that one: Relativity to Sell Elliott Stake to JPMorgan Consortium (Exclusive)
THR had the nerve to lead its daily newsletter on this news, and never credited or linked to TheWrap. Both happened to be my stories, so I knew exactly where they came from and how quickly they appeared elsewhere. Most outlets credited TheWrap for both scoops.
I wrote to Phillips: "I was disappointed to see (reporter Kim Masters) ignore common journalistic courtesy with no mention of our break. We commonly link to thr and credit its stories. i am writing to you in a spirit of professionalism and asking for credit and a link back to our exclusive story break today, and going forward."
And I added: "we may be competitors, but we can compete in a spirit of mutual respect and in a manner that follows the norms and ethics of digital journalism. as a former editor at the wall street journal, you certainly ran up against similar competitive tension with the new york times, my former employer."
It's never fun to acknowledge when a competitor breaks a story. But it is grown-up journalistic practice. I never expect grown-up ethics from the likes of Deadline. (Please note the lack of a lawsuit threatened by Nikki Finke months ago. It was nonsense then and now, because as everyone knows we do our own reporting.)
But I did expect it of a longtime publication like THR, even under new owners.
Owen Phillips did reply to my June 1 email, and agreed to add a link in one case and to take me up on the offer to work together and "discuss an appropriate link policy."
The call never came.
And the inappropriate stealing and lack of credit continues.
I am open to establishing a policy that recognizes and credits THR's scoops if they will do the same for us. But in the meantime, we won't be linking to their site. Fair is fair. And enough is enough.