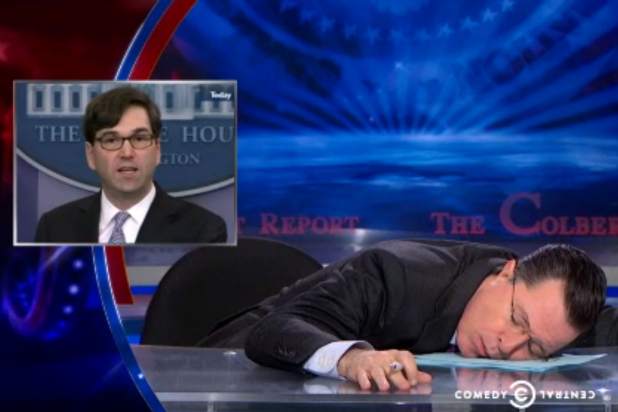 Stephen Colbert is overjoyed at the "horrible" news that Obamacare is now projected to cost full-time healthcare workers 2.3 million jobs by 2021.
During Wednesday's show, the Comedy Central host gloated: "Nobody believed me when I said Obamacare was a job killer and now it is. It's only a matter of time before they roll out the death panels and the elder catapults."
See video: Stephen Colbert, Chris Christie Tag-Team Takedown of 'Bridgegate' Critic David Wildstein
The Obama administration, which actually commissioned the study that found the estimated reduction, rebutted that the decline is mostly due to an expected voluntary choice of medical professionals, not a forced result of the Affordable Care Act.
But the explanation was more drawn out and boring than that, enough to put Stephen Colbert to sleep.
Watch the clip: