With "Harry Potter" done and "The Hunger Games" bathing in the glow of its box office bounty and hotly anticipated sequel "Catching Fire," studios are buying up promising young adult books left, right and center.
Warner Bros. is looking to "The Seventh Son," the first installment of the fantasy adventure "The Wardstones Chronicles," hoping to have another lucrative franchise. Then there's "Maximum Ride," a series of sci-fi books about mutant children by James Patterson, produced by Avi Arad of Marvel Studios fame.
Also read: With 'Potter' & 'Twilight' Winding Down, Studios Hunger for Young Adult Novels
Others are being swept up by the showrunners of "Smallville" and "The Vampire Diaries."
"It's kind of fun to be in children's publishing right now; we're all trying to find something that stands out," Virginia Duncan, vice president and publisher of Greenwillow Books (the American publisher of "The Seventh Son" and an imprint at HarperCollins), told TheWrap. "It's exciting to know that anything can take."
Erik Feig, Lionsgate's president of production, told TheWrap that there is a reason material of this sort resonates.
"Young adult movies with strong protagonists in unique situations worked in 'Hunger Games,' 'Twilight' and 'Harry Potter,' and they worked in 'E.T.' and 'The Wizard of Oz.'
"That period of life is all about testing yourself, overcoming seemingly impossible odds, and feeling emotions that feel larger than life — in fact, the reason for life! We will always want to see someone we care about in a unique setting play out those struggles."
Here are six projects currently in the works, and why they just might hit.
"TIGER'S CURSE"
Author: Colleen Houck
Studio: Paramount, in conjunction with Disruption Entertainment and Ineffable Pictures
Release Date: 2015
Story: Originally self-published as an e-book, "Tiger's Curse" is about 17-year-old orphan Kelsey Hayes who works as a temp at a circus, where she has to care for a white tiger named Ren — in reality an Indian prince under a 300-year-old curse that allows him to be in human form for only 24 minutes a day. Kelsey travels with Ren to India to try to break the curse. What it has going for it: The screenplay will be written by "Vampire Diaries" showrunner Julie Plec.
"HOMELANDER"
Author: Andrew Klavan (his books were turned into films starring Michael Douglas and Clint Eastwood)
Studio: Summit
Release Date: TBA
Story: Compared to a teenage "Bourne Identity," the series — whose first book is "The Last Thing I Remember" — focuses on a high school student who wakes up tied to a chair and finds a whole year has passed, of which he has no memory.
What it has going for it: The script is being written by Mike Chapman, and working with him to develop the film are screenwriters Alfred Gough and Miles Millar, showrunners of the popular and long-running series "Smallville." Lorenzo di Bonaventura is producing, while Di Bonaventura Pictures' David Ready is exec producing. Di Bonaventura Pictures made "Transformers" and "Salt."
"THE MAZE RUNNER"
Author: James Dashner
Studio: Twentieth Century Fox
Release Date: 2013
Story: A fantasy story about a group of boys and one girl trapped in another universe called The Glade, hoping to find their way through an entity called The Maze to escape.
What it has going for it: The book is a New York Times bestseller. Noah Oppenheim will be writing the script (he is adapting George Orwell's "1984" for Ron Howard and Brian Grazer at Imagine).
"ENDER'S GAME"
Author: Orson Scott Card
Studio: Summit Entertainment along with Odd Lot Entertainment
Release Date: 2013
Story: The film stars Asa Butterfield as Andrew "Ender" Wiggin — an extremely gifted child who is sent to a military school to learn how to fight aliens.
What it has going for it: Name recognition with bestselling author Scott Card and the cast is A-list, with Harrison Ford, Hailee Steinfeld and Ben Kingsley. Gavin Hood of "X-Men Origins: Wolverine" will be writing and directing.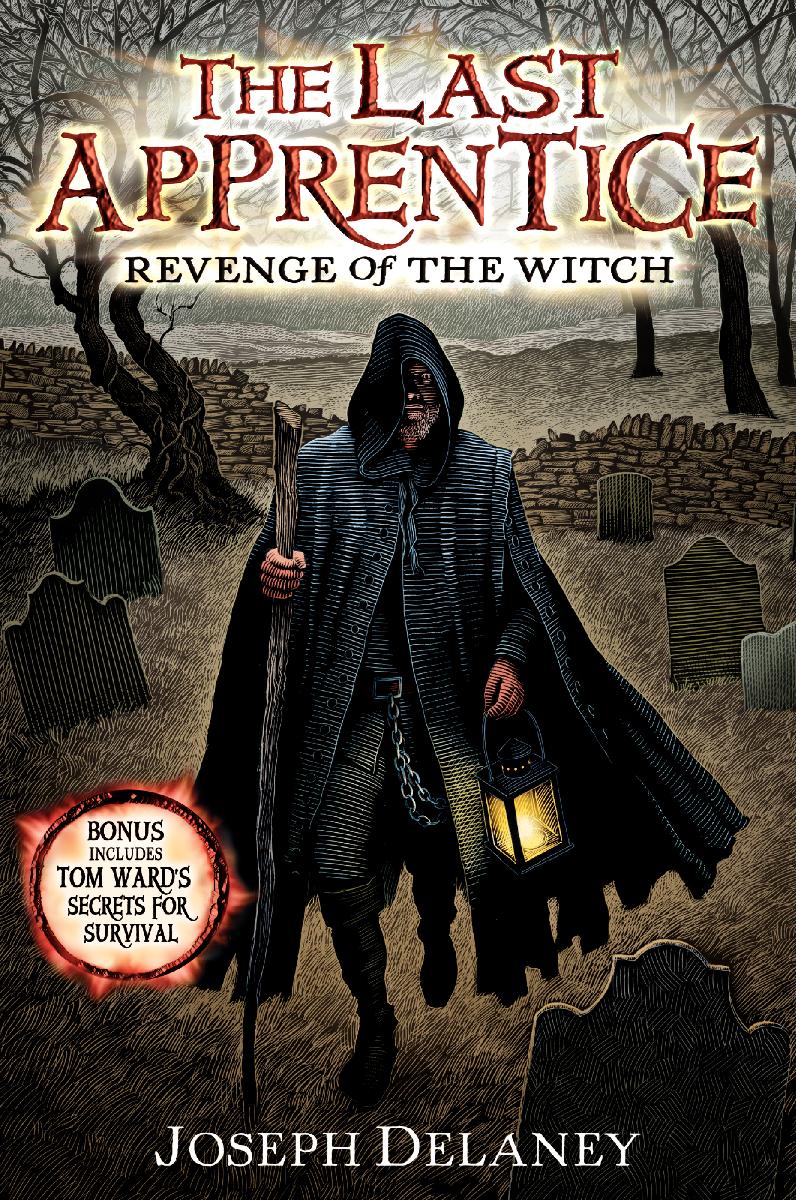 "THE SEVENTH SON"
Author: Joseph Delaney
Studio: Warner Brothers, the film is also backed by Legendary Pictures.
Release Date: 2013
Story: Based on the first installment of the "The Last Apprentice" series — originally titled "Revenge of the Witch" — the local Spook must train his young apprentice (the seventh son of a seventh son) to fight a powerful evil witch who has escaped her imprisonment and seeks revenge.
What it has going for it: The film will have an big-name cast with Jeff Bridges, Julianne Moore and Ben Barnes ("Chronicles of Narnia").
"MAXIMUM RIDE"
Author: James Patterson
Studio: Universal Pictures
Release Date: 2013
Story: Patterson's first non-adult work, the series is about six kids who are described as "98 percent human and 2 percent bird" — meaning they can fly. They grew up in a lab, were freed and now are hunted by Erasers, evil creatures created to kill the winged kids. Don Payne ("The Simpsons," "Thor") is writing the screenplay.
What it has going for it: Name recognition with Patterson (who is also one of the producers), with Arad as the main producer.