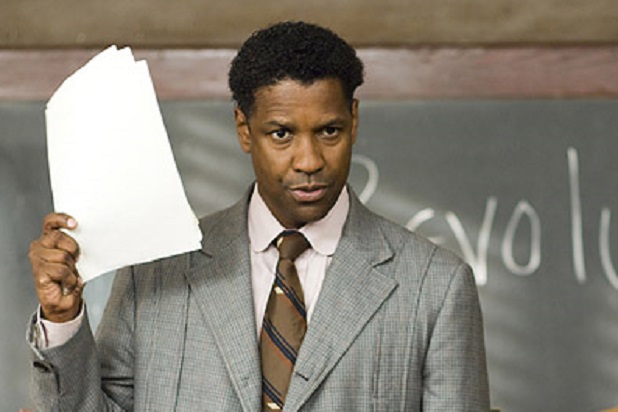 Oprah Winfrey's Harpo Films has been sued by the family of Melvin B.Tolson, who was portrayed by Denzel Washington in the 2007 film "The Great Debaters."
The suit was filed in federal court in Louisiana on Wednesday by David Wayne Semien, described as the succession representative and legal guardian of several of Tolson's relatives. The Weinstein Company and Metro-Goldwyn Mayer Distribution are also named in the suit.
"The defendants never requested, nor did Mr. Tolson's heirs ever give the defendants consent to use or exploit Mr. Tolson's name, image, likeness in making and distributing a film about his life without any consideration or cause," the lawsuit reads. "The Tolson estate was not compensated in any monetary way for the defendants' use of Mr. Tolson's name, distinctive attributes and unique life experiences."
Also Read: Oprah Winfrey Rethinks Idea of Running for President Following Trump Victory
Tolson, who died in 1966, is described as "an American Modernist poet, educator, columnist and politician" in the suit.
The complaint goes on to claim that Harpo staffers dissuaded the family from hiring a lawyer and "exploited the plaintiffs' lack of business experience and relative lack of education" by telling family members, "we are going to take care of you and your family."
However, after not hearing from anyone at Harpo about the film, the family members "attempted to contact Winfrey, but were never able to make contact with her. A family member received a letter from a staffer stating that in the months to come Winfrey would contact him, but she never did."
Also Read: How an Old 'Oprah' Tape Brought Down Trump's Labor Nominee
The suit claims that the defendants "have violated Mr. Tolson's right of publicity, which is now owned by the heirs, and have thereby been unjustly enriched at the expense of the plaintiff."
The complaint is seeking damages "not less than $75,000."
TheWrap has reached out to Harpo and The Weinstein Company for comment.
Pamela Chelin contributed to this report.