Get TheWrap's Complete Coverage of the 84th Annual Academy Awards
The 84th Annual Academy Awards were a generally forgettable affair, but even with — or perhaps because of — the general mediocrity, there were a few standout moments.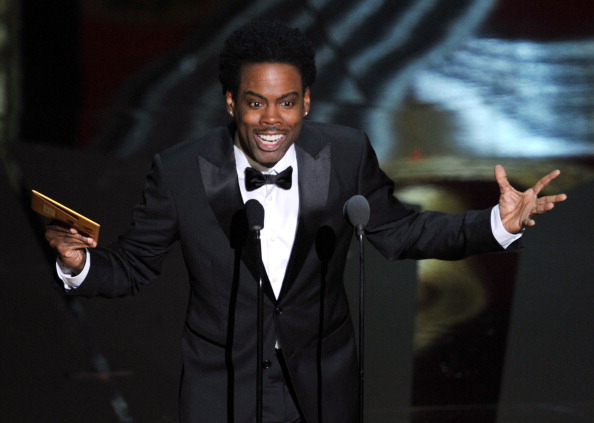 Read on for TheWrap's picks for the best moments of Oscars 2012.
Also read: Oscars Analysis: How "The Artist" Charmed Its Way to Victory
The Opening Spoof Segment
Sure, Billy Crystal was the safe bet for Oscars host, and the montage of film parodies of this year's nominees was an entirely expected opening. But there's a reason that Billy Crystal is the go-to host for the Oscars, and was pulled into service following the Brett Ratner/Eddie Murphy implosion: He tends to do this sort of thing well.
Chris Rock Speaks Truth to Self-Indulgence
During an evening of mutual back-patting and self-indulgence, Chris Rock reminded the audience at home — and, hopefully, the audience in the theater — of something that tends not to be mentioned much at such affairs: Performing in movies (at least, animated films) is a very easy way to make a whole lot of money.
Sacha Baron Cohen's Red Carpet "Dictator" Fiasco
Yes, it was a terribly transparent publicity stunt for both the Oscars and Baron Cohen's upcoming film. But compared to the tapioca-bland proceedings that followed, it was an act of political theater worthy of Abbie Hoffman. And come on — who didn't delight in seeing Ryan Seacrest get punked?
Will Ferrell and Zach Galifianakis' Cymbal-ic Gesture
Loud, clumsy and anarchic, Will Ferrell and Zach Galifianakis' raucous presentation speech was exactly what the ceremony needed more of. And the crashing cymbals helped wake us out of our stupor.
Angelina Jolie's Dress
With all of the philanthropic work that Jolie does abroad, it was nice to see her give a little something back to the folks at home. Bless you, Miss Jolie.