Lionsgate's "Expendables 2" led the way at the foreign box office this weekend, bringing in $18.5 million from 15 markets and pushing its overall worldwide gross to $101 million.
Two studios were celebrating milestones at the foreign box office.
Fox surpassed the $2 billion mark in worldwide box office for the year this weekend, powered by "Ice Age: Continental Drift" and a strong debut for "Prometheus" in Japan.
The weekend's No. 2 overseas moneymaker was Warner Bros.' "Dark Knight Rises," which added another $15.3 million. It now stands at $519 million overseas. Coupled with its $422.2 million domestic total, its worldwide gross is $941.2 million.
"Dark Knight Rises" is holding strongly in several key territories and, since it has yet to open in China (Wednesday) and Italy (Friday), its chances of hitting the $1 billion mark in worldwide box office look strong.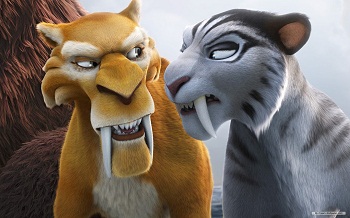 The third film in director Christopher Nolan's Batman trilogy dropped just 12 percent in its sixth week in the U.K., taking in $2.1 million over the weekend. Overall it has made $82 million there.
Also read: Right-Wing Documentary '2016: Obama's America' Steals Box-Office Show
It fell just 22 percent in France, taking in $1.8 million, and is up to $32 million there. It also fell 22 percent in Germany, adding a million over the weekend and upping its overall total there to $30 million. It added $960,000 in Australia, where it has brought in $42 million overall.
Scrat and the gang from the animated family film "Ice Age: Continental Drift" added $7.6 million from 48 markets. That raised its overall overseas gross to $665 million and pushed it past "Harry Potter & the Sorcerer's Stone" for the No. 10 spot on the all-time list of foreign moneymakers, according to the studio.
China was the biggest market this weekend, bringing in $2.5 million, and has been the best foreign market for the film overall with $67 million. Germany is next at $59 million.
Elsewhere abroad, Disney's "Brave" added $14.6 million from 49 regions to up its foreign total to $212 million and its worldwide to $442 million. Sony's "Total Recall" scored $13.8 million from 58 markets, raising its overseas tally to $79.5 and it worldwide total to $134 million.
Fox's "Prometheus" was big in Japan, taking in $9.5 million in its debut there and $11.7 million from six other markets to raise its foreign total to $215 million, with China (Sept. 2) and Italy (Sept. 14) ahead. Worldwide, it is at $341 million.
Paramount's "Madagascar 3; Europe's Most Wanted" also brought in $11.7 million, but from 40 territories. Its overall foreign haul stands at $369 million and its worldwide gross is $582 million.