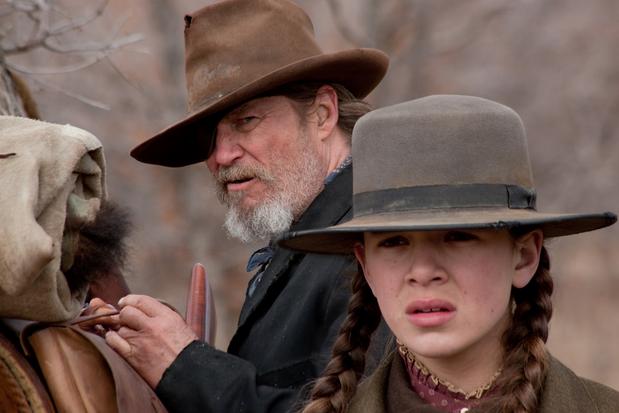 Paramount will release Joel and Ethan Coen's "True Grit" remake on Dec. 22, three days earlier than originally scheduled, the studio announced on Tuesday.
The move pits the gritty western directly against two family films opening the same day — Universal's "Little Fockers" and 20th Century Fox's "Gulliver's Travels."
Jeff Bridges, Matt Damon and Josh Brolin star in "True Grit," which was initially set to open on Christmas Day, a Saturday this year. The decision to take advantage of pre-holiday business by releasing the film on Wednesday the 22nd is either a shrewd counter-programming move or a logical fix to a questionable original release date.
By moving the film to the 22nd, Paramount will be battling itself at the box office, as David O. Russell's boxing drama "The Fighter" is set to expand nationwide on Dec. 17.
Scott Rudin Prods. and David Ellison's Skydance Prods. teamed to produce "True Grit." Rudin produces with the Coen brothers, while Steven Spielberg serves as executive producer.
In other release date news, Lionsgate has announced it will disribute Marcus Nispel's 3D "Conan" reboot on Aug. 19 with the hope of duplicating the male-driven success of "The Expendables," which has earned over $100 million at the domestic box office since its mid-August debut.
There are two others 3D releases scheduled for the same weekend, including Disney/DreamWorks' "Fright Night" remake and the Weinstein Co.'s "Spy Kids 4: All the Time in the World," which means that all three movies will be fighting over 3D screens.
"Conan" stars Jason Momoa as Conan the Cimmerian, a warrior who is driven to seek revenge against those who killed his father.