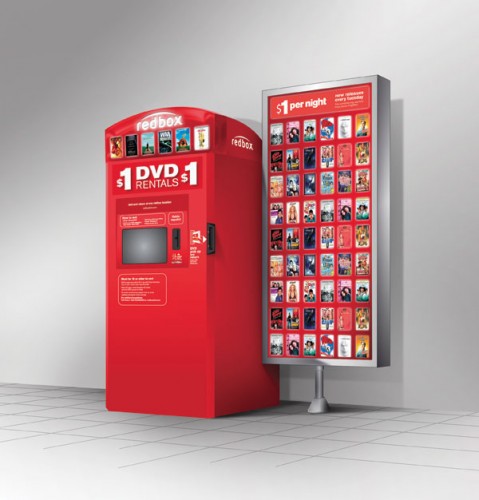 Paramount will let Redbox rent new DVD releases the same day they hit store shelves, bucking the industry trend after concluding that the practice does little to harm disc sales, the companies announced Tuesday.
Warner Bros., Fox and Universal all engaged in protracted legal struggles with Redbox to prevent the company from renting their films without a delay window.
Paramount's agreement with Redbox followed the studio's 10-month analysis of DVD sell-through and rental performance. The study was based on a trial license agreement with Redbox to evaluate the day-and-date model.
In Tuesday's announcement, Paramount said it was exercising its option following results of the study.
"We have concluded that Redbox day-and-date rental activity has had minimal impact on our DVD sales," said Dennis Maguire, worldwide president of Paramount Home Entertainment.
"By granting Redbox day-and-date availability we are allowing the consumer a choice of how to consume our movies while maximizing the profitability of our releases in the home entertainment window," Maguire said. " We are looking forward to continuing a productive and mutually beneficial relationship with Redbox."
It's not a coincidence that other studios — such as Sony, Disney, and Lionsgate — that allow Redbox to rent movies on their street date have all engaged in similar studies, Mitch Lowe, president of Redbox, told TheWrap.
"They've seen that 200 million people walk into store and use a Redbox, and that helps our ability to drive awareness of their titles. That gives a great benefit to their ability to sell movies and to rent them, and it's great for our customers because they're in love with Paramount titles such as 'Star Trek' and 'Iron Man,'" Lowe said.
Paramount's decision runs counter to the belief among major studios that Redbox's $1 rental fee not only wreaks havoc on the margins the studio receives from other rental chains such as Blockbuster but depresses disc sales.
That fight ended in April when Redbox announced it would respect a 28-day delay on new releases from those three studios. In exchange, Redbox will get their new releases at a lower cost once the 28 days are up.
Lowe said that battles over release windows have more or less been resolved and that studios' hostility towards the rental company appears to have cooled.
"They see were not an enemy of the studio," Lowe said. "It's wonderful going to studio events now and when I run into the president of Universal he gives me bear hug as opposed to a cold stare. It bodes well for us as an industry, because it means we can work constructively on the issues that face all of us."