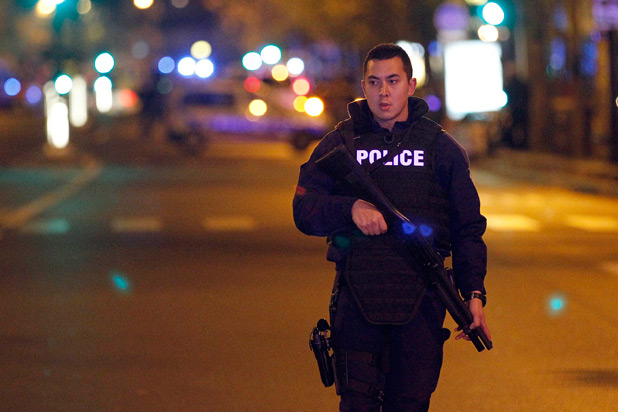 Belgian counterterrorism officers have captured a man identified as a suspect in the terrorist attacks in Paris last November.
Salah Abdeslam was wounded but taken alive during a raid on an apartment in Brussels, Belgium, according to CNN, citing a Belgian counterterrorism official. Another man named Mohamed Belkaid, an Algerian former special forces sniper, was killed in the same raid.
Investigators suspect that Abdeslam may have driven the three suicide bombers in Paris to their destinations. He is also the brother of Ibrahim Abdeslam, the man suspected of killing himself with explosives outside a cafe in Paris.
Also Read: Eagles of Death Metal Open Up About Paris Terror Attack, Playing With U2
The series of coordinated, deadly November 13 attacks at an estimated seven locations around Paris, including a concert hall, soccer stadium and restaurant killed at least 125 people and injured another 200 in what officials called the worst act of terrorism since 9/11.
French President Francois Hollande declared a state of emergency and shut all national borders in response to the crisis. The city announced the closure of all schools, museums, libraries, gyms, swimming pools and markets on the day following the attacks. Disneyland Paris outside the city was also closed.

Attackers took dozens of hostages at the popular Bataclan concert hall, where an American band called Eagles of Death Metal was performing. But when police stormed the venue hours later, 87 people were found dead.
Also Read: Paris Attacks Change Hollywood's Security Equation, Concert Calculus
U.S. President Barack Obama pledged support to the French government in an address to the nation. "We've seen an outrageous attempt to terrorize innocent civilians," he said. "It's an attack not just on Paris, not just the people of France, but of all humanity and the universal values we share."
Comparisons were immediately drawn to the Charlie Hebdo attack in January 2015, when gunmen stormed the satirical newspaper that had printed images of the Muslim prophet Muhammad, killing 12 and wounding 11.