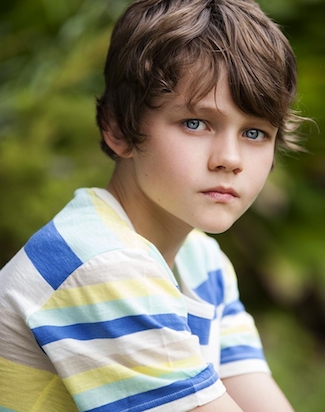 Joe Wright's "Pan" can officially take flight.
Warner Bros. confirmed on Tuesday that the studio's quasi-reboot of J. M. Barrie's classic tale has signed up young actor Levi Miller to play the flying protagonist.
Also read: NBC Airing 'Peter Pan,' Buys Amy Poehler and Katherine Heigl Pilots
The film already enrolled Hugh Jackman to play ultimate baddie Blackbeard the Pirate, Garrett Hedlund to play Captain Hook, and Rooney Mara to play Tiger Lilly, so Miller, who is probably best known for his role on the TV series "Terra Nova," will be in good company as he takes on the biggest role of his career.
The movie, which is due out in 3D on July 17, 2015, gives a new spin to the well-known story, making Pan an orphan boy who is kidnapped and taken to Neverland, where he goes on many different adventures and becomes the legendary boy hero.
Greg Berlanti is producing with Paul Webster and former WB exec Sarah Schechter. Jason Fuchs wrote the screenplay.