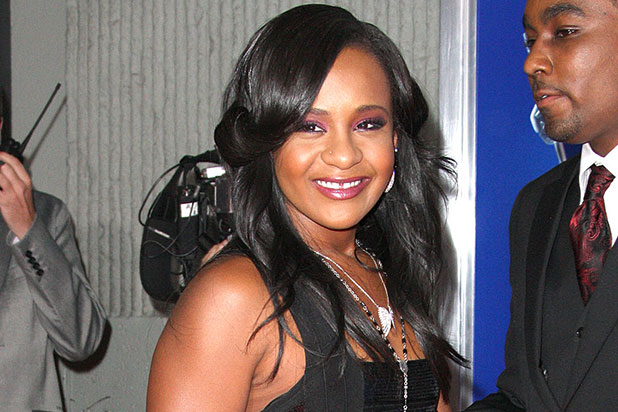 Taiwo Sobamowo, who treated Bobbi Kristina Brown in her final days, is currently sitting in Gwinnett County Jail in Georgia charged with multiple counts, including four charges of practicing registered nursing without a license, possessing false identification documents and financial identity fraud.
Authorities say it isn't the first time she's impersonated a nurse. Though she has not been convicted of any of the charges, TheWrap spoke with authorities who detailed a litany of charges brought against Sobamowo. They include numerous counts of practicing as a nurse without a license, identity fraud and forgery.
Also Read: Bobbi Kristina Brown's Aunt Promises Bombshell About 'What Really Happened' to Her Niece
In addition to the most recent charges brought against her, Sobamowo was arrested in November by the Wake County Sheriff's Office in North Carolina, based on a warrant issued by the Forsyth County Sheriff's Office in Georgia.
The Forsyth County Sheriff's Office had issued a warrant for practicing as a registered professional nurse without a license, with additional warrants issued for felony financial identity fraud and felony forgery. An investigation into Sobamowo found that she had used fraudulent credentials to gain a job as a registered nurse at a Georgia healthcare facility, county officials said.
Investigators determined that Sobamowo wasn't licensed as a nurse in Georgia, or anywhere else in the United States, for that matter.
Sobamowo was released on bond, and is awaiting trial on those charges, a spokesman for the Forsyth County Sheriff's Department told TheWrap.
Also Read: 'Whitney & Bobbi Kristina' Author Says Police 'Botched' Investigation Into Brown's Near-Drowning
In December, while still incarcerated in the Forsyth County Jail, Sobamowo was targeted by the Roswell, Georgia, police department in an investigation of similar alleged crimes. The Roswell department said Sobamowo had been hired by Homestead Hospice in Roswell. A judge issued a warrant for four charges: identity fraud, first-degree forgery, theft by deception and practicing as a professional registered nurse without a license.
Those charges have not yet been officially filed, however. A spokesperson for the Roswell Police Department told TheWrap that the department has not yet had physical custody of Sobamowo because she has been in various other jails.
As reported by CBS News, Sobamowo has faced similar accusations before. Previously, Washington, D.C., officials issued a "nurse impostor warning" for Sobamowo. She had been banned from working at hospitals in D.C. after she provided "credentials under a different name, for a Registered Nurse licensed in the District of Columbia, for the purposes of employment."
Bobbi Kristina Brown, the daughter of Whitney Houston and Bobby Brown, died at age 22 in July, after being found unresponsive in the bathtub of her Georgia home on Jan. 31, 2015.