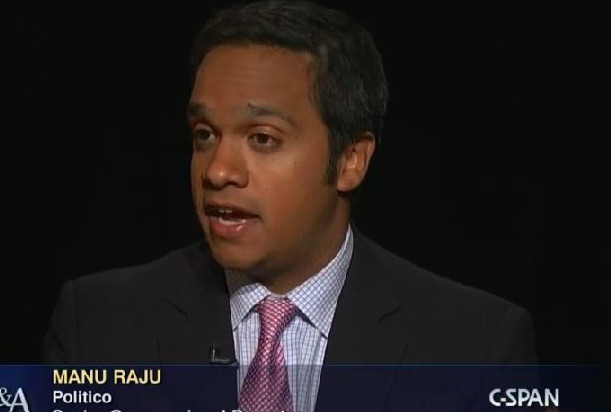 CNN has hired Politico staffer Manu Raju as senior political reporter covering congress and 2016 presidential election, the network announced on Tuesday.
Raju will appear on TV and write for CNN.com, joining other high-profile additions this last year that include Nia Malika-Henderson from The Washington Post, ABC News' Jeff Zeleny and Raju's former Politico colleague Rachel Smolkin.
Politico in particular has recently lost several reporters to CNN: Raju, Smolkin, Hillary Krieger, Daniella Diaz, Jeremy Diamond and Ashley Killough.
Also Read: Donald Trump Rips ABC News, Politico Over Reports on 'Anchor Babies,' Phoenix Campaign Rally
Raja's hire comes on the heels of CNN's first-place digital politics finish in July–it's fifth-straight month on top. CNN Politics brought in 18 million unique visitors in July, beating second-place Fox News Politics by five million visitors. Politico, Yahoo! Politics, ThePoliticalInsider.com, and HuffPost Politics rounded out the top six.
CNN hosts the next GOP presidential debate on September 16th, moderated by Jake Tapper.