Ridley Scott has unveiled a new 3D trailer for "Prometheus," his summer sci-fi epic for Fox.
Scott was joined by Damon Lindelof, the film's co-writer with Jon Spaihts, and stars Michael Fassbender and Charlize Theron Saturday at the WonderCon convention in Anaheim.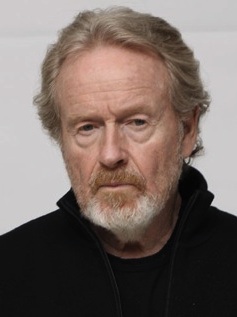 Also read: Ridley Scott to Direct Another 'Blade Runner' — It Won't be a Sequel
Noting only that the film "shared DNA" with his film "Aliens," Scott didn't address reports that "Prometheus" was a prequel or sequel his 1979 classic. But he did say he was up for a sequel to his new film.
"If we're lucky, maybe we'll have a second part because at the end of 'Prometheus,' it does leave some questions unanswered," Scott was quoted in Wired.
The film centers on a group of explorers set off on a spacecraft called Prometheus on a mission to discover the origins of mankind.
In response to questions about why he's stayed away from the sci-fi genre for decades now, Scott explained "I just couldn't find anything very interesting."
But working on "Prometheus" seems to have rekindled his passion for the genre.
"I'll certainly do another science film as soon as possible," he said.
Fassbender divulged that he plays a robot — and that he was inspired by a certain Olympic diver.
"I modeled him on Greg Louganis," Fassbender said. "I thought the way he walked on the high board is kind of funny and you see this great economy of movement."
Guy Pearce, Noomi Rapace and Idris Elba co-star in the film.