Ray Nutt has been named CEO of Fathom Events, the company announced on Thursday.
Owned by AMC Entertainment Inc., Cinemark Holdings Inc. and Regal Entertainment Group, Fathom Events is a domestic distributor of event cinema, including live performances, sporting events and classic films. In addition to his new role as Fathom CEO, Nutt will also sit on the company's board of directors.
"As CEO of Fathom Events, I look forward to growing Fathom's existing program verticals and identifying programming opportunities that will bring new and exciting cinematic experiences to the big screen for our Fathom fans and benefit our content providers, all exhibitor partners, employees and shareholders," Nutt said in a statement.
---
Also Read: Fox Film Group Promotes Julien Noble to Worldwide Digital Marketing EVP
---
Nutt most recently served as SVP, Business Relations for Regal Entertainment Group, where he oversaw Regal's interests in several joint ventures and Regal's Corporate Box Office division. The exec previously oversaw established and startup businesses for Regal CineMedia and United Artists Theatres.
"Just as movie theatres provide the best consumer experience for enjoying a movie, theatres can be a fantastic venue for other content," said Adam Aron, AMC CEO and President. "We are excited by Ray's vision for Fathom Events, building on the company's most successful programs to develop channels of theatrical content that draw consumers to theatres week after week."
---
Also Read: ICM Bolsters Indie Film Unit With Kristen Konvitz, Oliver Wheeler
---
"Cinemark is a strong proponent of event cinema and the potential it has to satisfy diverse audience groups and grow attendance within our theatres, specifically during non-peak times," added Cinemark CEO Mark Zoradi. "Ray has a tremendous amount of experience in programming specialty content and we are confident in his leadership and execution in this important part of our business."
"Ray has been a true asset for our organization and industry where he has been an advocate for programming transforming content and the potential it has to grow our box office," said Regal CEO Amy Miles. "We look forward to working with Ray in this new capacity as he successfully leads Fathom and brings exciting cinematic programming and customer experiences to the big screen."
Comic-Con 2017: What to Expect From Fox, DC and Marvel (Photos)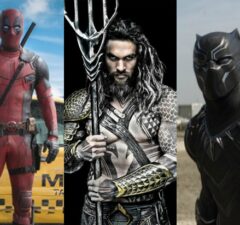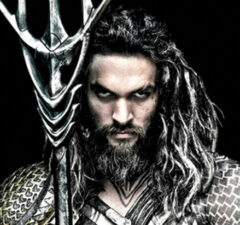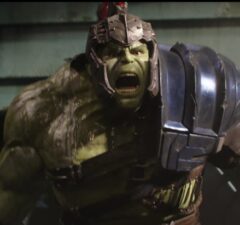 (Tap photo and swipe to view gallery)