Never mind what "Real Housewives of Beverly Hills" star Kim Richards said during her recent "Dr. Phil" interview; she's maintaining her innocence — or at least her not-guiltiness — in relation to her alleged drunken meltdown at the Beverly Hills Hotel in April.
Richards entered a not guilty plea during a hearing on Thursday, after being charged with misdemeanor counts of public intoxication, resisting arrest and battery on a peace officer.
The Bravo reality star has also been ordered to stay away from the hotel, a spokesperson for the Los Angeles County District Attorney's Office told TheWrap on Thursday.
---
See video: 'Real Housewives' Star Kim Richards Gets Grilled About Her Arrest on 'Dr. Phil'
---
According to the Beverly Hills Police Department, officers responded to reports of a possible fight at approximately 1:30 a.m. on April 16. Hotel security reported that an "intoxicated female" (Richards) had caused a disturbance at a hotel restaurant and was asked to leave. While being escorted from the hotel, Richards asked to use the bathroom, then refused to exit, according to police.
Police entered the bathroom and took her into custody shortly after 2 a.m., and according to police the reality TV star was in pretty rough shape.
---
See video: 'Real Housewives of Beverly Hills' Cast Speak Out on Kim Richards' Arrest
---
"Ms. Richards was displaying symptoms of alcohol intoxication including slurred speech and belligerent insolent behavior cursing at the officers and passively resisted arrest," the police department said.
After being transported for booking, police say, Richards "kicked one of the officers in the leg." The officer was uninjured.
Richards is due back in court on July 16 for a pretrial hearing.
13 Reality Shows Killed by Scandal Before '19 Kids and Counting': 'Megan Wants a Millionaire' to 'Buckwild' (Photos)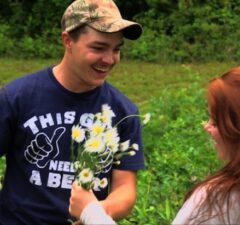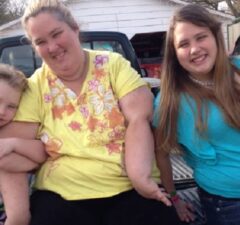 (Tap photo and swipe to view gallery)