Boxer Najai Turpin
"The Contender," NBC
Deceased: Feb. 14, 2005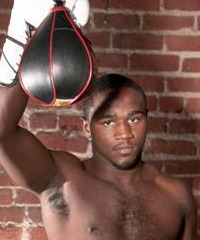 The 23-year-old shot himself to death just weeks before his scheduled bout on the series, which chronicles boxers trying to win a TV tournament with a first prize of $1 million. In joining the show, Turpin hoped to earn money to support his family, but participants were not allowed to fight in any other bouts until the live finale aired. He grew frustrated when the premeire was repeatedly delayed.

Cheryl Kosewicz
"Pirate Masters," CBS
Deceased: July 27, 2007
A Deputy District Attorney from Reno, Kosewicz, 35, killed herself after being bounced from the now-canceled show. Kosewicz wrote on the MySpace page of fellow contestant Ness Nemir: "I've lost the strong Cheryl and I'm just floating around lost. This frik'n show … was such a contention between Ryan and I and plus it's not getting good reviews … then I made the National Enquirer today so … the hits just keep on coming."

Simon Foster
"Wife Swap," ABC
April 15, 2008
Foster lost his wife Jane, his house and his job after appearing on "Wife Swap." Finally, he lost his life — he was ound in a tiny room in Brighton, England, after deliberately consuming excessive quantities of methadone and alcohol. He and Jane were featured on the program because they lived "an alternative" lifestyle, each having girlfriends outside the marriage. Soon after filming, Jane moved in with her lesbian lover and took the couple's two children, Foster's boss fired him, and he ended up homeless.