Hollywood is not doing so hot with its new releases, but it's hoping to find gold elsewhere.
In its vaults. And in today's higher-ticket-price formats.
Last weekend, five months after Paramount's 3D Imax re-release of "Titanic," the studio re-released "Indiana Jones and the Raiders of the Lost Ark" for a one-week Imax run (Fox handled international).
On Friday, Disney rolls out its third toon adapted for 3D, following "Beauty and the Beast" and "The Lion King": the less-than-a-decade-old "Finding Nemo."
More are in the offing from the Mouse House, which has had a long history with regular-format re-releases. It will bring back a 3D "Monsters, Inc." in the winter, seven months before the release of its prequel "Monsters University," and has others in the pipeline but is not yet willing to say which ones.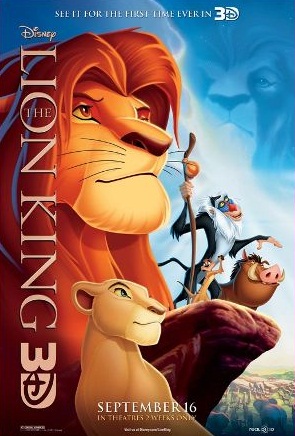 "We're fortunate at Disney to have the power of the brand," Dave Hollis, EVP of theatrical exhibition and sales at Disney, told TheWrap. "Relative to other studios, we find ourselves in a fortunate position to have a treasure trove of opportunity because of our vault."
Also Read: Huge Success of 'The Lion King' 3D Re-Release Has Studios Studying Their Libraries
Though some may begrudge the studios for this unabashed pursuit of profits at a time when most fans and critics crave original material, the decision is rooted in simple economics.
"It's an obvious thing for studios to do, given that they have these classic movies that are sitting on the shelves that they can relatively easily turn into a 3D version," Bruce Nash, founder of the box-office statistics site The Numbers, told TheWrap. "There's a very small incremental cost in doing the conversion — and a proven market for the films."
Hollis said it cost Disney less than $10 million to convert each of the animated films.
Nash noted that converting animated films is much easier because they begin life as a computer file, anyway.
The low cost of conversion makes this a win-win situation for studios, which can use these beloved films to boost quarterly grosses.
All of the films released so far, "The Lion King," "Beauty & the Beast," "Star Wars: Episode I – the Phantom Menace" and "Titanic," surpassed $40 million at the domestic box office. Only "Beauty & the Beast" failed to gross $100 million worldwide.
"Raiders" made a modest $1.7 million at the box office, but it posted the best per-screen average of the weekend. And there was an added premium: The one-week release was geared towards promoting the Sept. 18 debut of "Indiana Jones: The Complete Adventures" on Blu-ray.
All of the re-releases promote the brand, thus boosting home entertainment and merchandise sales, as well as theme parks in the case of studios like Disney or Universal.
But the real trophy in this may be the international box office, where markets like Russia and China were either unavailable or less developed when the movies first came out.
"Titanic" grossed $285 million at the international box office, buoyed in particular by China.
"Titanic did OK in the U.S. with $50 million, but it was huge in China because it was a film that didn't get much play in China before," Nash said.
Also Read: 'Titanic 3D': How James Cameron Became a Convert to 3D Conversion
One individual with knowledge of the situation put "Titanic's" conversion at less than $20 million. Though that's nearly double what Disney spends on its titles, the cost was a pittance compared to the budget for a summer blockbuster today.
"It's easy money for them," Nash said. "It's certainly very low risk. The films that have come out have played fairly consistently."
It's clear why this is only the beginning of what may become a flood.
Next year, Universal will join the crowd with "Jurassic Park." George Lucas has promised re-releases of every "Indiana Jones" and "Star Wars" film, with two more, "Attack of the Clones" and "Revenge of the Sith," on deck for next year.
"As the appetite for 3D hits more and more mediums — theatrical, home entertainment, iPod, anywhere you can watch content — and that content becomes available in 3D, there's a revenue source," William Sherak, CEO of StereoD, which converted "Titanic," told TheWrap. "You'll start to see more and more films."
However, some analysts sense a potential for oversaturation if studios pursue this strategy too aggressively.
"There's definitely a risk of diminishing returns," Nash said. "At some point, people will say, 'All right, I didn't mind 'Star Wars' and it was kinda cool to see 'Jurassic Park," but 'Independence Day' is one movie too many for me."
Yet studio executives insist they are very selective when it comes to what they choose.
Nikki Rocco, distribution chief at Universal, told TheWrap that "Jurassic Park" is the only film it's decided to convert so far — though more are being discussed.
"I know Steven [Spielberg], and I had a lot of dialogue with him; he's not one to just say let's do it for the sake of doing it," Rocco said. "It took a lot of thought and effort, and the way he does things is to perfection."
Rocco worked at Universal the first time "Jurassic Park" came out, when its innovative computer-generated dinosaurs helped propel the film to $914 million in global box office receipts.
Now? Those dinosaurs look a bit antiquated, which 3D and IMAX will change.
"The studio and Steven and the whole Amblin group felt there was an opportunity to give a new audience and those that just adored the film an opportunity to see it in a way they could never imagine they would be able to see it back in those days."