(Update: Adds comment from Jason Alexander)
In a debate gaffe that revealed serious questions about Mitt Romney's ability to recite old sitcom dialogue, the Republican presidential contender misremembered a line from "Seinfeld" Wednesday — and who had said it.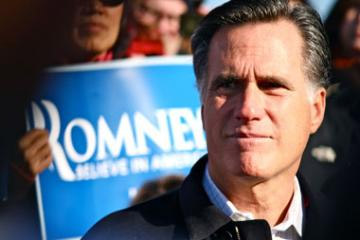 But hey, he tried.
When Romney pledged to "restore America's promise" at the start of the Arizona debate, he was interrupted by applause. He laughed and said, "As George Costanza would say, 'When they're applauding, stop.'"
Two problems, as Buzzfeed.com notes: He had the quote wrong, and it wasn't uttered by George Costanza.
Also read: 'Seinfeld' Actor in Critical Condition After Apparent Suicide Attempt (Report)
In fact, it was Jerry Seinfeld who said to George (in the season nine episode "The Burning"), "Showmanship, George. When you hit that high note, you say goodnight and walk off."
George Costanza himself — Emmy-nominated actor Jason Alexander — responded to the Romney misquote via Twitter.
"Thrilled Gov. Romney enjoys my old character. I enjoyed the character he used 2 b 2. If he'd embrace that again, he'd b a great candidate," Alexander tweeted.
Check out video clips below, first of Romney's "Seinfeld" misquote, and then one of George Costanza heeding Jerry's showmanship advice: