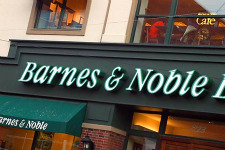 Billionaire activist investor Ron Burkle lost a proxy battle with Barnes & Noble.
Barnes & Noble said Tuesday shareholders reelected chairman Len Riggio and elected David Golden and David Wilson to sit on the board of directors, while rejecting a proposal by Burkle's Yucaipa Cos. to scrap a so-called poison pill, Marketwatch.com reports.
"We are very pleased by the shareholder support we have received," said Riggio in a statement.
"Due to the insurmountable voting advantage of Leonard Riggio and other insiders the Barnes & Noble slate prevailed," Yucaipa said in a statement.