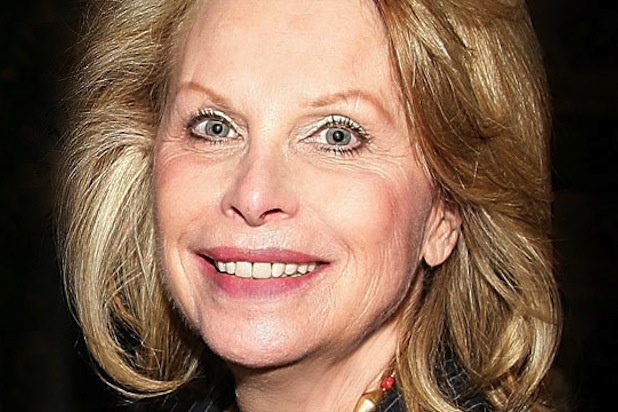 A documentary filmmaker is suing the Beverly Hills Police Department for access to case files in the murder of Ronni Chasen, the longtime Hollywood publicist who was gunned down three years ago on her way home from an after-party following the premiere of "Burlesque."
According to a court document obtained by TheWrap, Ryan Katzenbach wishes to see the entire file for his documentary "6:38," a reference to the amount of time between Chasen's final cell phone call and the moment authorities arrived to find her shot to death in her car on Nov. 16, 2010.
Also read: Police Close Ronni Chasen Case — Publicist Killed With Cop's Stolen Gun (Exclusive)
A 43-year-old drifter and ex convict, Harold Martin Smith, was identified as a suspect in the case, but committed suicide when police confronted him at the Harvey Apartments, a flophouse in Hollywood. Though her case was later officially closed, Katzenbach — like many others — believes there is more to the story.
Police say Smith, riding a bicycle late at night, tried to rob Chasen as she drove her Mercedes home from a premier after-party held at the W Hotel in Hollywood. But a theory persists that Smith was hired to kill Chasen and make it look like a robbery, which Beverly Hills investigators have repeatedly debunked.
Also read: Was Ronni Chasen Shooting a Professional Hit?
Filed Wednesday in state Superior Court in Los Angeles, Katzenbach's lawsuit takes issue with a book published last year co-written by Clark Fogg, a forensic specialist with the BHPD, which includes a chapter on the Chasen murder. Fogg scoffs at the conspiracy theory in the Chasen passage; Katzenbach believes that his access to the complete case file for the book was "clearly not in his scope of duty with the department," arguing that "now there should be parity across the board."
His lawsuit says authorities are aware that his version will be critical of the department, which has very little experience dealing with homicides – let alone one as high-profile as Chasen's.
Pamela Chelin contributed to this story, which was first reported by the Hollywood Reporter.