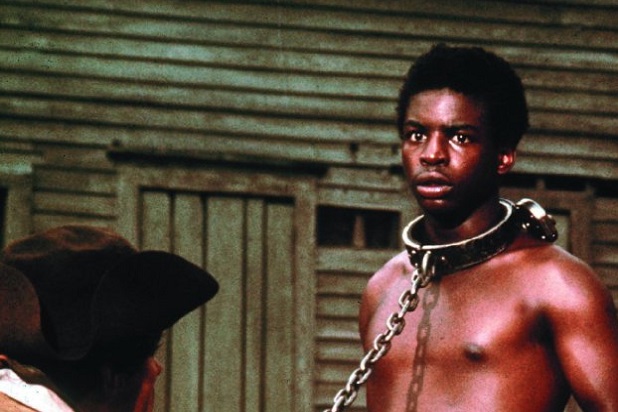 History is getting back to its roots. Or, rather, Alex Haley's "Roots."
The cable network is developing a remake of the ground-breaking television miniseries which was based on Haley's novel "Roots: The Saga of an American Family."
The original miniseries, which aired on ABC in 1977, won nine Emmy Awards and drew massive ratings, particularly with its eighth and final installment. The 1977 series starred LeVar Burton (pictured) as Kunta Kinte, a Mandinka warrior who's kidnapped and sold into slavery.
Also read: Miniseries About WWII Hero Felix Sparks in the Works at History
"Roots" spawned two sequels, "Roots: The Next Generations" and the TV Christmas movie "Roots: The Gift."
History has seen considerable success with the miniseries genre, with 2012's "Hatfields & McCoys" and this year's "The Bible" yielding impressive ratings.
Also read: Adrien Brody's 'Houdini' Miniseries Gets Green Light From History
The network has also given the green light to the miniseries "Houdini," starring Adrien Brody as the legendary magician, and is developing a miniseries about World War II hero Felix Sparks.
Deadline first reported on History's "Roots" adaptation.