Roseanne Barr is getting back to her blue-collar roots.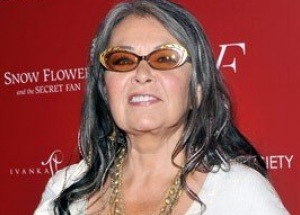 After exploring the entrepreneurial life on her short-lived Lifetime reality show "Roseanne's Nuts" — which featured the comedienne running a macadamia-nut farm in Hawaii with her son and boyfriend — Barr has landed a new sitcom, "Downwardly Mobile," at NBC, an individual with knowledge of the project confirmed to TheWrap.
NBC has purchased the project with a script plus penalty commitment.
Also read: "Roseanne's Nuts" Canceled After One Season
The series reaches back to Barr's hit sitcom "Roseanne" in more ways than one. Like the previous series, which ran from 1988 to 1997 on ABC, "Downwardly Mobile" will also focus on a blue-collar family, this time living in a mobile-home community.
And the show will be co-created, written and executive-produced by Eric Gilliland, who executive-produced and wrote for "Roseanne."
Also read: Roseanne Barr Scolds Charlie Sheen, Slams Chuck Lorre Online
Also on board to write and executive-produce: Barr's boyfriend, Johnny Argent.
Twentieth Century Fox TV will produce.
Between "Roseanne" and "Roseanne's Nuts," Barr starred on the syndicated talk show "The Roseanne Show" and the 2006 HBO stand-up special "Roseanne Barr: Blonde and Bitchin.'"