Seymour Cassel, Ken Howard, Anne-Marie Johnson and Asmar Muhammad make up the list of candidates running for president of the Screen Actors Guild.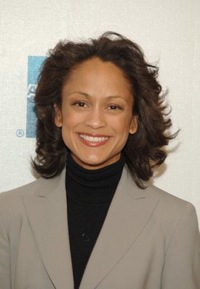 The four candidates, announced Monday, are seeking to replace two-term SAG president Alan Rosenberg, who notably opposed the guild's widely ratified feature-primetime deal and chose not to seek a third term in order to clear the way for fellow Membership First candidate Johnson.
For his part, Cassel's inclusion on the ballot prevents a possible legal battle, since the outspoken independent candidate – who is battling "conduct unbecoming of a member" charges based on a May 21 guild meeting confrontation – had been threatening to take SAG to federal court if he was left off.
Also announced Monday were candidates for the national secretary-treasurer position, with Amy Aquino and Connie Stevens put on the ballet.
Approximately a third of SAG's 69 national board seats are also open for election this year.
Ballots will be mailed out to eligible guild members on August 25 with a return deadline slated for Sept. 24. Election results will be announced that evening.