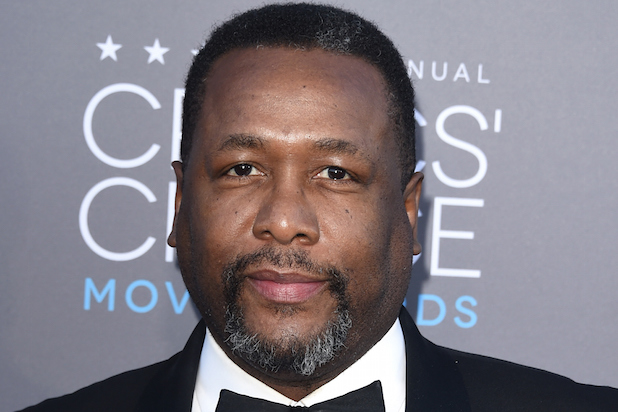 In his first foray in producing since winning a Tony Award for producing "Clybourne Park" on Broadway, "Selma" star Wendell Pierce has come on to produce the racial drama "Billy" with Jerry Leider ("The Jazz Singer"), TheWrap has learned.
Writer-director Martin Davidson is behind the adaptation of author Albert French's debut novel, which was published in 1995. Davidson is the filmmaker behind the cult classics "Eddie and the Cruisers" and "The Lords of Flatbush."
A "To Kill a Mockingbird"-esque drama set in 1947, "Billy" is an emotional roller-coaster that tells the story of how a small segregated town in Mississippi reacts to the killing of a young white girl at the hands of a ten-year-old black boy.
Also Read: #OscarsSoWhite? Here's How Diverse Next Year's Awards Hopefuls Could Be
"'Billy' is a moving story that challenges our humanity and values, as lives are lost and hang in the balance. This is the type of story that I have always desired to produce as a film. It asks, 'do we value one person's life over another?'" said Pierce, who has joined the project as a principal producer.
"With all the injustice and racial tension we witness every day, it's not only important that this story be seen, but it's our responsibility to make certain that we tell it fairly. There are two sides to this story and we are thrilled to have Wendell Pierce standing shoulder to shoulder with us throughout the entire process," Leider and Davidson said in a joint statement.
"We have been approached by colleagues in Louisiana and Georgia to explore filming 'Billy' in either location and will be pursuing both attractive options in the next few weeks," said Leider, who added that the indie movie is budgeted at $8 million.
Also Read: Sony's Amy Pascal and Scott Rudin Apologize for Racially Insensitive Remarks About President Obama
Perhaps best known for starring in HBO's critically acclaimed series "The Wire" and "Treme," Pierce currently recurs on Showtime's "Ray Donovan" and will soon be seen on the CBS sitcom "The Odd Couple," which stars Matthew Perry and Thomas Lennon. Pierce recently played Rev. Hosea Williams in Ava DuVernay's "Selma" and he'll next be seen alongside Nicolas Cage in "The Runner."
"Billy" will serve as Pierce's feature film producing debut, though the veteran actor's resume includes key roles in Spike Lee's "Malcolm X," Taylor Hackford's "Ray" and the box office hit "Horrible Bosses." He's represented by Paradigm and Essential Talent Management.