The U.S. Senate voted today to confirm the long-pending nominations of Jessica Rosenworcel and Ajit Pai to top slots at the FCC.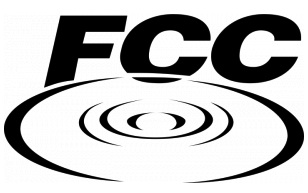 The Senate's approval of the FCC nominations for two former agency staffers clears the way for the commission to operate with its full complement of five commissioners for the first time since last June, when former Republican FCC Commissioner Meredith Attwell Baker left the agency to work for Comcast.
Rosenworcel, a Democrat, is currently a Senate Commerce Committee staffer. Pai, a Republican, is currently a partner with the law firm Jenner & Block.
Individuals with knowledge of the situation told TheWrap that Rosenworcel, who previously worked for former FCC Commissioner Michael Copps, is expected to be an advocate for consumers. "She's likely to put consumer considerations first," an individual with knowledge of the situation told TheWrap.
As a Republican, Pai's vote could sometimes cancel out Rosenworcel's, the individual told TheWrap. But the key thing the two have in common is truckloads of insider knowledge. "They'll be able to influence the process because they know the process and they know the law," the individual said.
"They are well-respected public servants who bring years of expertise and a unique perspective to the FCC," said Gordon Smith, president and CEO of the National Association of Broadcasters, in a statement.
"We have known and worked with Commissioner Rosenworcel for many years through her previous service on the FCC staff and on Capitol Hill," added Gigi Sohn, president and CEO of Public Knowledge, in another statement. "We respect her depth of knowledge and judgment on these complex matters."
The confirmation votes for the two had been blocked by Sen. Charles Grassley, R-Iowa, since late last year, as the lawmaker attempted to pressure the FCC to release documents in a proceeding that was totally unrelated to the qualifications of the FCC nominees. Grassley recently announced that he had lifted his hold, clearing the way for the Senate's voice vote.
Also read: Senate Poised to Approve 2 Key FCC Nominees
"We're pleased that the long delay in the Senate is over, and that we will have five commissioners at the FCC once more," Craig Aaron, president and CEO of Free Press, said Monday.
"We hope the newest commissioners will use both the bully pulpit and their votes to ensure that media and technology benefit the vast majority of Americans and not just a few powerful moguls,"
Aaron added.
"[Rosenworcel and Pai] bring deep knowledge to our sector and proven track records of accomplishment," added FCC Chairman Julius Genachowski in a statement. "President Obama made an outstanding choice in their nominations, and I look forward to working with them."