Sheryl Crow's musical adaptation of "Diner" is postponing its San Francisco run in order to retool for a Broadway debut next year.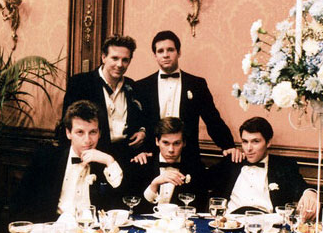 The producers of the musical version of the classic coming-of-age film said they want to re-imagine the production for a more intimate venue. It will make its Broadway debut on April 10, 2013, although the show's backers have yet to announce a theater.
The reason for the scaled-down production was a crowded spring season filled with musicals and revivals that the show's producers said would monopolize the larger theaters. They said they had a better chance of booking a smaller, 1,100 seat space.
Also read: Review: Bob Dylan, Jack White, Sheryl Crow Hook Up With Hank Williams' Ghost
"Diner" had been scheduled to play a pre-Broadway engagement at San Francisco's Curran Theatre from Oct. 23 to Nov. 18. However, those dates will now be used to put on a four-week fully staged workshop in New York. The show's producers said they are looking into an alternate San Francisco run.
"Diner" is set in Baltimore at the end of 1950s and centers on a group of former high school friends as they struggle to adjust to the demands of adulthood.