"Sons of Anarchy" actor Jonathan "Johnny" Lewis, who played Kip "Half Sack" Epps, is dead after allegedly killing an 81-year-old woman in the Los Feliz neighborhood of Los Angeles, police told TheWrap.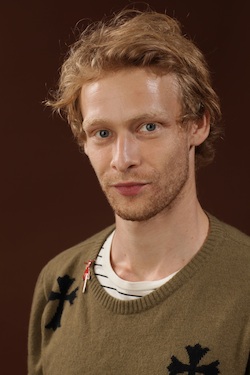 Lewis, who left the show after the 2009 season, died after falling from a roof in the neighborhood following the alleged murder, a Los Angeles Police Department spokesman said.
Also read: "Sons of Anarchy" Creator Kurt Sutter on Why What Happened Had to Happen
Police believe that Lewis, 29, was renting a room from the victim, Catherine Davis.
Davis was murdered at her home at approximately 10:40 a.m. Wednesday, according to police. Officers responded to the scene after receiving a call reporting a screaming woman.
Also read: Notable Celebrity Deaths of 2012
Police are still investigating the incident.
Also read: Herbert Lom, Clouseau-Hating "Pink Panther" Actor, Dies at 95
In addition to his stint on "Sons of Anarchy," Lewis' roles included a part in the 2010 film "The Runaways" and in the series "Boston Legal."
According to TMZ, Lewis had been released from Los Angeles County Jail just days before his death, and was facing several criminal cases. He also had recently been in rehab, the site reported. Law enforcement sources told TMZ that he might have been on PCP or meth at the time of Wednesday night's incident. A source also told the Los Angeles Times that detectives believe Lewis may have been on the designer hallucinogen "smiles," which was linked to the death of two North Dakota teens this summer.