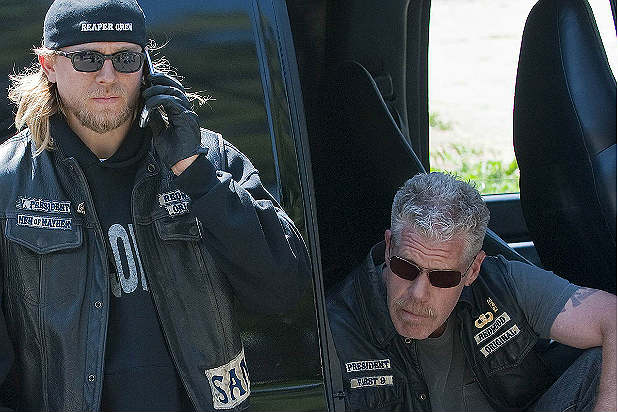 WARNING Spoiler alert: Do not read any further if you don't want to know what happened on Tuesday's episode of "Sons of Anarchy."
FX's biker drama "Sons of Anarchy" took a grim turn — even by the show's own standards — on Tuesday night, as SAMCRO leader Jax Teller (Charlie Hunnan) pumped several bullets into gang patriarch Clarence "Clay" Morrow, in an effort to separate the club of the Irish-run gun trade that the club had become involved in.
Clay's death, perhaps not coincidentally, also cemented Jax's position as the leader of SAMCRO.
Also read: Kurt Sutter Defends 'Sons of Anarchy' Episode, Sen. John McCain Takes His Side
What did you think of tonight's episode of "Sons of Anarchy"? Share your thoughts in the comments section.