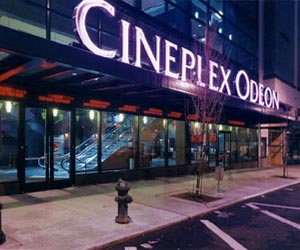 Sony Pictures International has inked a deal with Odeon to provide digital versions of its films in seven countries, the two companies announced on Wednesday.
Odeon, Europe's biggest theater chain, already has similar pacts in place with all of the other major studios.
"Given Sony's fantastic film franchises such as 'Spider-Man' and 'Men in Black' and its overall commitment to digital cinema and 3D, we welcome Sony as an invaluable addition to the list of digital content suppliers going forward," Rupert Gavin, CEO of Odeon and UCI Cinemas Group said in a statement.
The deal will help accelerate digital conversion in Odeon theaters in the United Kingdom, Ireland, Spain, Portugal, Germany, Italy and Austria. Terms of the deal were not disclosed, but Sony did say it would contribute part of the conversion fees.
Studios have been pushing distributors to switch to digital projectors because it cuts down costs associated with printing film and guards against piracy. Importantly, it also allows theater chains to show 3D films, which afford higher ticket prices and are one of the major factors in driving Hollywood to another record year at the box office.
Last year, Sony joined the other major studios in supporting a digital conversion initiative involving some 20,000 theaters in the U.S. and Canada.
Even before Sony joined the European bandwagon, Odeon's conversions were well under way. As of last June, Odeon/UCI operated 491 digital screens across all of its territories. That's the most digital screens of any European distributor and represents an overall increase of 145 percent in just the past three months. Odeon operates 1,800 screens in total.