Sony Pictures owes James Bond a really strong martini.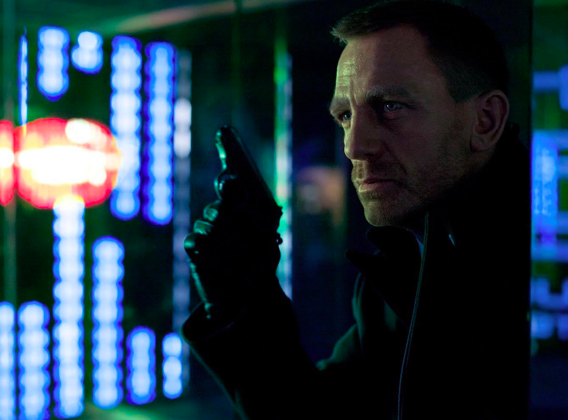 Thanks to the $1 billion gross of 007's latest adventure "Skyfall," along with the $752.2 million haul from "The Amazing Spider-Man," it will end the year as the top grossing studio in terms of market share.
Sony's slate of films, which also includes such hits as "Hotel Transylvania" ($311 million worldwide) and "21 Jump Street" ($201.5 million worldwide), generated $4.4 billion globally. That was a record haul for the studio, though it ranks behind the $5.2 billion Paramount movies made last year when that studio won the market share crown.
In terms of market share, Sony amassed $1.8 billion in domestic ticket sales and $2.7 billion internationally. Twentieth Century Fox commanded a larger slice of the overseas pie on the strength of animated hit "Ice Age: Continental Drift."
Market share is an imperfect measuring stick, however. After all, it says little about a studio's profitability.
To that end, though many of Sony's high-profile bets paid off handsomely, there were misses as well. A remount of "Total Recall" cost $125 million to produce, but attracted less than $200 million in ticket sales, and audiences were less than amused by Adam Sandler's "That's My Boy," which eked out a dismal $57.7 million worldwide on a $70 million production budget. With a worldwide gross of $624 million, "Men in Black III" does not rank as a flop, but its $225 million cost makes that haul something of a disappointment.
But, oh, Mr. Bond. Nothing could dim Sony's good will toward "Skyfall," which may double the $586 million the superspy's previous installment "Quantum of Solace" racked up four years ago when it ends its run.