He'll be in the running for competitive awards, but the Producers Guild of America has made sure that Steven Spielberg won't go home empty-handed from its PGA Awards ceremony next January, naming the producer-director the recipient of its David O. Selznick Achievement Award in Motion Pictures.
The Selznick Award, an honorary award designed to recognize a producer's body of work, went to Scott Rudin last year (and was given to Rudin shortly before his film "The Social Network" lost the guild's top competitive prize to "The King's Speech").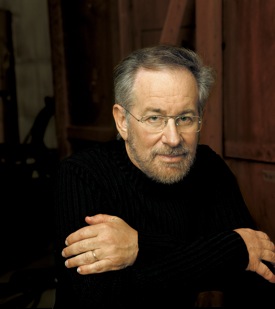 Spielberg's "War Horse" and "The Adventures of Tintin: The Secret of the Unicorn," both of which he produced and directed, will be released later this year — and the former, sight unseen, is expected to be a serious awards contender.
He also produced "Super 8," which came out earlier in the year.
"As one of the most prolific filmmakers of all time, Steven's continued genius, imagination and fearlessness in the world of feature film entertainment is unmatched in this industry," said Producers Guild Awards co-chairs Paula Wagner and Michael Manheim in a press release announcing the award.
"Steven has produced some of the most iconic films in the history of cinema and we have no doubt he will continue to bring thrilling adventures, emotionally moving storylines, thought provoking characters and cult classics to audiences across the globe."
Besides Rudin, past recipients include Stanley Kramer, Clint Eastwood, Billy Wilder, Jerry Bruckheimer, Roger Corman, Kathleen Kennedy and Frank Marshall, and John Lasseter.
Spielberg is the recipient of an Academy Award for producing (and another for directing) the Best Picture winner "Schindler's List." He also received the Academy's Irving G. Thalberg Award, which is given to a producer for his or her body of work.
The 23rd Producers Guild Awards will take place on Saturday, January 21 at the Beverly Hilton Hotel in Los Angeles.