From bar fights and cat fights on "Jersey Shore" to conspicuous consumption courtesy of the "Real Housewives," reality shows continue to overflow with shocking behavior and its repercussions.
Over a year ago, TheWrap broke the news on 11 suicides that could be linked to reality TV shows. The news Tuesday of the suicide of Gordon Ramsay's "Kitchen Nightmares" contestant Joseph Cerniglia — the second suicide related to a Ramsay show — demonstrates that not much has changed.
And the net of recent bad or tragic behavior only stretches wider. Just to name a few:
• The aftermath of the attempted suicide of singer Fantasia Barrino, which was taped for her new reality show;
• The revelation that "Jersey Shore's" Snooki had been hospitalized during season two for alcohol poisoning;
• The Balloon Boy incident, which was staged by a family of reality-TV hopefuls.
• The emotional problems that publicly plagued "Britain's Got Talent's" popular singer Susan Boyle, after she quickly exploded from Scottish borderline shut-in to an international celebrity.
• The death of Tom Sparks, who suffered a stroke while performing a stunt on ABC's physically grueling hit series "Wipeout.
Of course, it's debatable whether the shows are directly to blame in any of these cases.
Cerniglia's looming business failure was what made him a "Kitchen Nightmares" candidate to begin with. His obituary speaks fondly of his time on the show.
But psychologists say reality shows have a habit of attracting people who have severe emotional problems and, in some cases, exacerbating their personal issues.
"They are playing with fire," Dr. Jamie Huysman, a Miami psychologist, told TheWrap. "They have many wounded and clinically challenged people on these shows, and they are not able to cope with what happens afterward."
To be sure, many participants benefit from their exposure to the limelight — particularly those that come up through the reality show competition genre. Performers such as Kelly Clarkson, Jennifer Hudson, even Guy Fieri were able to use their natural abilities to parlay 15 minutes of fame into sustained careers.
"There is a wide spectrum," Dr. Pamela Rutledge, director of the Media Psychology Research Center, told TheWrap. "On shows like 'American Idol' we are seeing people work their butts off, but on other shows where we are watching people drinking to excess, that's not going to be a good life skill."
"It's a feeding Christians to the lions thing," she says. "This kind of highlighting of outliers always worked for Barnum & Bailey, which advertised people who were deformed as freak shows. Don't forget the dance-a-thons from 'They Shoot Horses, Don't They?' were the biggest social attraction during the Depression."
And while celebrity has always gone hand in hand with substance abuse and recklessness, from Marilyn Monroe to Lindsay Lohan — what makes reality show tragedies so shocking, critics say, is that they revel in and reward bad behavior, and involve publicity-starved non-performers.
"These programs need ratings and the way they get them is to get the people on them to go to extremes," Dr. Charles Sophy, a psychologist and author of "SidebBy Side," told TheWrap. "They put them in front of the world, where they aren't always prepared to be loved and hugged and then later kicked."
Here's a look at some recent reality show scandals and tragedies:
GORDON RAMSAY CONTESTANTS' DUAL SUICIDES
Cerniglia appeared in a 2007 episode of Gordon Ramsay's "Kitchen Nightmares" where the New Jersey chef confessed his restaurant was about to fail. At the time, he said that he was struggling under the weight of some $80,000 in debt.
On that program, the Ramsay administered some tough love, telling him that "Your business is about to f—ing swim down the Hudson."
On Monday, Cerniglia's body was found floating in that same river after he reportedly jumped off the George Washington bridge. The coroner has ruled his death a suicide.
This is the second time a contestant on one of Ramsay's shows has committed suicide. In 2007, Rachel Brown shot herself after appearing on "Hell's Kitchen." Brown was eliminated in the fifth episode of the season. She later came back in the last show to assist winner Heather West.
SNOOKI'S ALCOHOL BINGING
Like her "Jersey Shore" castmates, Nicole "Snooki" Polizzi often spends much of her time on the hit MTV series tossing back cocktails. Her hard partying ways, however, reportedly went too far during the taping of the show's second season.
Snooki was hospitalized with alcohol poisoning during a booze-fueled night of partying at a Miami nightclub. MTV executives decided to leave the reality show star's hospital ordeal out of last Thursday's episode, although they did include shots of a drunken Snooki stumbling around her apartment.
That episode was filmed on the same night that a Florida woman claimed she was attacked by Sammi "Sweetheart" Giancola, according to Radar.
And "Jersey Shore" is not alone in chronicling bad behavior in order to get ratings. For years, MTV's "The Real World" has glorified the binge drinking and sexual escapades of its housemates.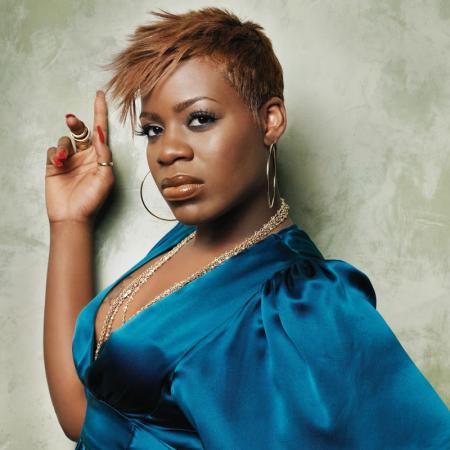 FANTASIA'S TELEVISED SUICIDE RECOVERY
Last August, "American Idol" winner Fantasia Barrino tried to take her own life with Aspirin and sleeping pills. The singer has struggled financially in recent years and endured the foreclosure of her Charlotte, North Carolina home. But her overdose was reportedly prompted by the breakdown of an affair with real-estate agent Antwaun Cook and the sex tape scandal that followed.
Subsequently, Barrino let the cameras capture the aftermath of the suicide attempt. In a VH1 series, "Fantasia For Real 2," that kicked off this month, Barrino is seen in a hospital recovery room with tubes in her arms.
"I was tired," Barrino says on the program.
Barrino has repeatedly denied claims that her near-suicide was cooked up for publicity reasons.

"
X-FACTOR" STAR CHLOE MAFIA: REALITY SHOW ESCORT
"X-Factor" contestant Chloe Mafia was voted off of the British version of Simon Cowell's talent show on Monday, but not before her moonlighting gig as an escort surfaced. In her stint as a scantily clad contestant, reports have also bubbled up that Mafia abuses cocaine and neglects her 2-year old daughter.
All this bad behavior has only enhanced her profile and reportedly prompted Mafia to hike up her escorting rates.
On Tuesday, Mafia called out the media in a post on the website AdultWork.com, where she also advertised a "gangbang party" with "champane [sic] and light snacks included."
"REAL HOUSEWIVES" DESPERATE FINANCIAL SITUATION
Bravo has made hay out of ladies who lunch in cities such as D.C., New York, Atlanta and Orange County. Some of the couples the show highlights, however, cannot actually afford to live in the style in which they've become accustomed.
Take "Real Housewives of Washington D.C." star Michaele Salahi and her husband Tareq. The social-climbing pair already made headlines — not to mention got themselves hauled before a congressional panel — for crashing a 2009 White House state dinner for Indian Prime Minister Manmohan Singh.
The scandals didn't stop there. The Salahis have found themselves embroiled in a fight for control of the Virginia based Oasis Winery — a struggle that ended in bankruptcy court. The couple has also faced criticism for their handling of their charity America's Polo Cup, and their questionable listing of sponsors for its event. Among the list of backers they tout is none other than President Barack Obama, who the White House said never offered his endorsement.
The Salahis aren't the only "Housewives" stars dogged by scandal recently. "New Jersey" couple Joe and Teresa Giudice had to file for bankruptcy protection earlier this year after finding themselves $11 million in debt. Since filing for Chapter 11, the Giudices were forced to admit that they failed to list major assets in their filing, such as a $250,000 book advance Teresa received for her cookbook, "Skinny Italian."
Joe has had his own legal issues. Teresa's hubby received a 10-day jail sentence earlier this month for driving with a suspended license. In January, Giudice was charged with driving under the influence after he crashed his car into a telephone pole.