Sylvester Stallone opened up about the recent death of his son Sage Stallone during an appearance Wednesday on "The Tonight Show."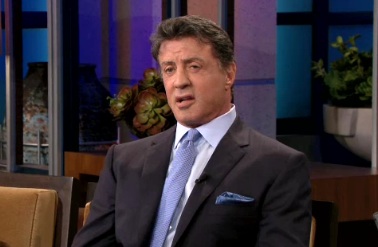 The actor told host Jay Leno that he was still thinking about Sage Stallone even as he was busy promoting his upcoming action flick, "The Expendables 2."
"He was a lovely boy and I'll always treasure that," Stallone said.
Sage Stallone, the 36-year-old son of the "Rambo" and "Rocky" star, was found dead at his apartment in Los Angeles last July. The Los Angeles County Coroner has completed an autopsy, but has said that it may take another month before the cause of death is discovered. The coroner is still waiting for the results of toxicology tests.
Also read: Sylvester Stallone's Son Sage Found Dead of Overdose
Sage Stallone is best known for his appearances in two of his father's films, "Rocky V" (1990) and "Daylight" (1996).
Sylvester Stallone told Leno that it was important to keep busy and not succumb to grief. He also said he felt sympathetic to other families who had lost loved ones.
"I know a lot of people go through it that don't get the attention that I do, and I feel for them because it's one club that no one ever wants to be a member of," Stallone said.
Watch the video: