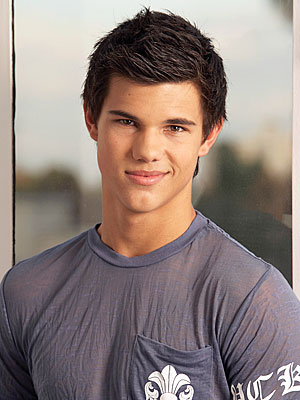 "Twilight" hunk Taylor Lautner is attached to star in Fox 2000's "Incarceron," an adaptation of Catherine Fisher's young adult novel that will be produced by John Palermo, reports Deadline.
Adam Cooper and Bill Collage (Universal's upcoming "Tower Heist") are writing the script, and Lautner will likely become a producer on the project as well.
Lautner will play Finn, a young man who has lived his entire life on Incarceron, a savage, futuristic prison society where he meets the warden's daughter, who is trapped in her own prison, a futuristic world constructed to look like the 17th century. Together, she and Finn find a crystal key that allows them to communicate and hatch an escape plan for Finn.
Lautner recently wrapped John Singleton's Lionsgate thriller "Abduction," and is currently filming "Breaking Dawn," the epic, two-part finale in Summit's "Twilight Saga." He's also set to play the rubber-limbed Stretch Armstrong for Universal and Hasbro.
Cooper and Collage are in demand, as the duo are currently writing "Moby Dick" for Timur Bekmambetov and "Moses" for Fox and producer Peter Chernin.
Lautner is represented by WME and Management 360.