A day after TechCrunch's Alexia Tsotsis caused a ruckus inside AOL — posting an e-mail from a Moviefone staffer asking a TechCrunch writer to tone down the snark in an item about the upcoming Jake Gyllenhaal film "Source Code" — the site posted an apology to AOL … and demanded Moviefone's editor resign or be fired.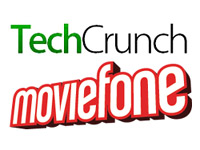 TechCrunch admitted its headline ("AOL Asks Us If We Can Tone It Down") was misleading, and that Moviefone was acting alone.
"The truth is, for all of AOL's many faults, they have never once asked us to adjust our content and they have certainly not told us to dial down the snark," Paul Carr, who is listed as "Consigliere" on TechCrunch's masthead, wrote in a post. "They're hugely dysfunctional but they're not hugely stupid."
Carr then turned his attention to this post by Moviefone editor-in-chief Patricia Chui defending Moviefone's e-mail.
Chui wrote:
The reality of our situation is that, as a movies site, we work with movie studios every day, and it is in our best interests to stay on good terms with them. Staying on good terms with studios means that we will relay information if asked.
"Moviefone's Patricia Chui should resign in shame, and if she won't resign then AOL should fire her immediately," Carr wrote. "And once they've done precisely that, Alexia should probably send Tim and Arianna some flowers to say sorry."