Innovators List 2022:

12
of Hollywood and Media's Most Exciting Disrupters

Michelle Yeoh, Bad Bunny, José Andrés and Beyoncé producers Nova Wav make our annual list of influencers
Michelle Yeoh
Actor, producer
In a scene midway through "Everything Everywhere All at Once," Michelle Yeoh frantically runs away from a woman who is swinging her leashed lap dog in the air like a bola. She grabs a two-liter bottle of orange soda, chugs it in one go, and taps an earpiece to gain the powers of an alternate version of her character…one endowed with the powers of a teppanyaki chef.
José Andrés
Chef, humanitarian, producer
"Wherever there is a fight for hungry people to eat, we will be there." So said chef José Andrés in Ron Howard's recent Emmy-nominated documentary, "We Feed People." But Andrés, the Santa-like 53-year-old from Spain, is not the type to simply write a check from one of his Michelin restaurants. With his World Central Kitchen, Andrés has spent months at a time on the ground in areas devastated by natural disaster or war. And now he's sharing his message by expanding his media footprint with his production company, JAM.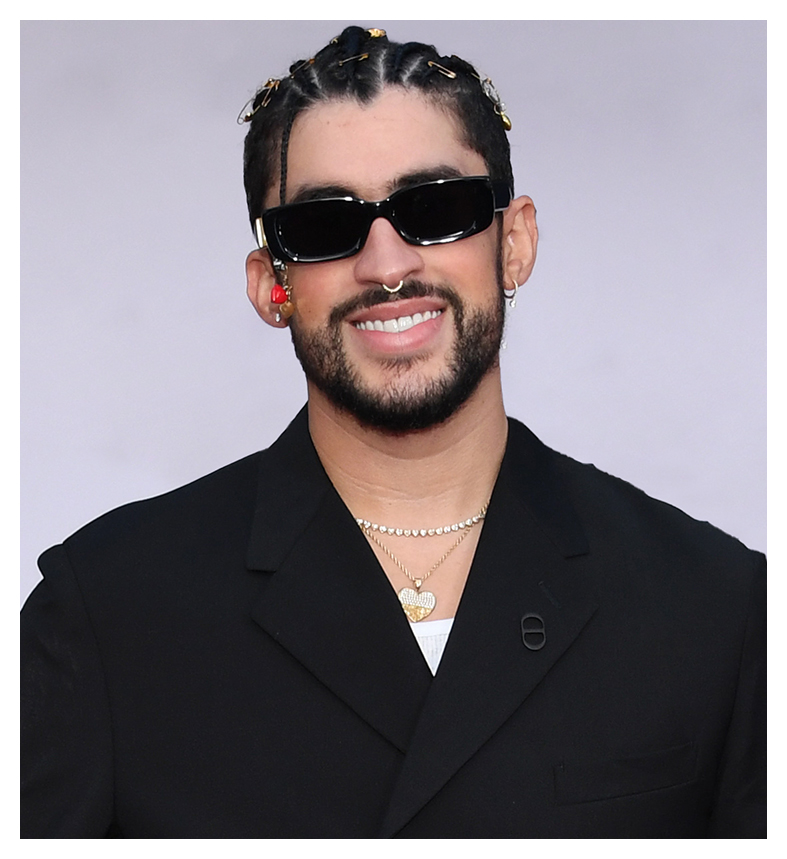 Bad Bunny
Musician, actor
It's hard to imagine any season sin Bad Bunny: The Puerto Rican singer, rapper and actor — born Benito Antonio Martínez Ocasio — is the hottest musician in the world right now. And as a genre-bending artist whose sounds span reggaeton, EDM and trap, he's redefining the very definition of a global music superstar — one who proudly keeps his Latin identity front and center.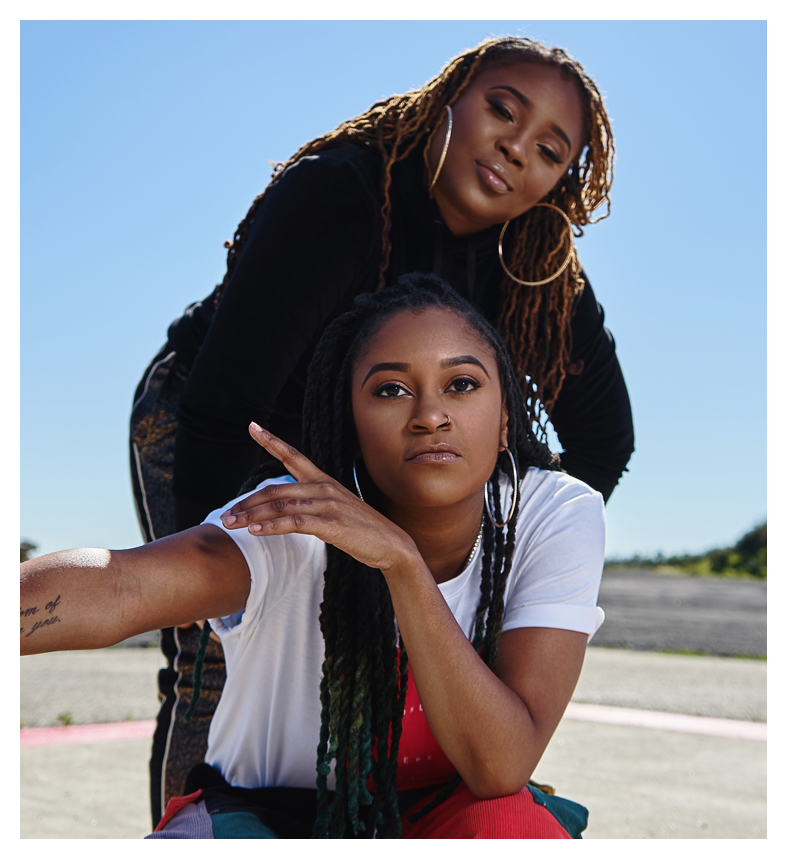 Nova Wav
Songwriters, producers
Several years ago, a music industry exec told Nova Wav — the Grammy-winning songwriting and producing duo made up of Brittany "Chi" Coney and Denisia "Blu June" Andrews — to return to their home base of Atlanta to "get better" before attempting to chart a path in the L.A. scene. Less than a week later, the pair (who ignored the advice) met Beyoncé and established a relationship that would lead to them co-writing and co-producing half of the superstar's infectious tracklist in the critically acclaimed "Act I: Renaissance."
Ryan Condal
Co-creator, showrunner, "House of the Dragon"
"House of the Dragon" had an incredibly high bar to clear. Not only was it following in the footsteps of the juggernaut that was "Game of Thrones," but in contrast to other TV sequels or spinoffs, this prequel had zero character crossover beyond the Targaryen name. It's an all-new cast of characters in a very different Westeros, and getting viewers to care about that was not a given.
Domee Shi
Writer and director, "Turning Red"
If there was a defining lesson that Domee Shi learned early in her animation career, it was to "just trust my weird gut."
"If an idea is really, really weird and kind of shocking, instead of self-editing and getting rid of it in the story, I'll just let it play out and see the reaction before messing with it," she told TheWrap.
1,500+ Hollywood Heavy-Hitters for Abortion Rights
Showrunners, directors, creatives
Following last June's Supreme Court decision overturning Roe v. Wade, a group of more than 400 female, trans and nonbinary showrunners leapt into action. They wrote letters to nine major studios and streaming platforms, demanding protection for pregnant employees of productions in abortion-hostile states.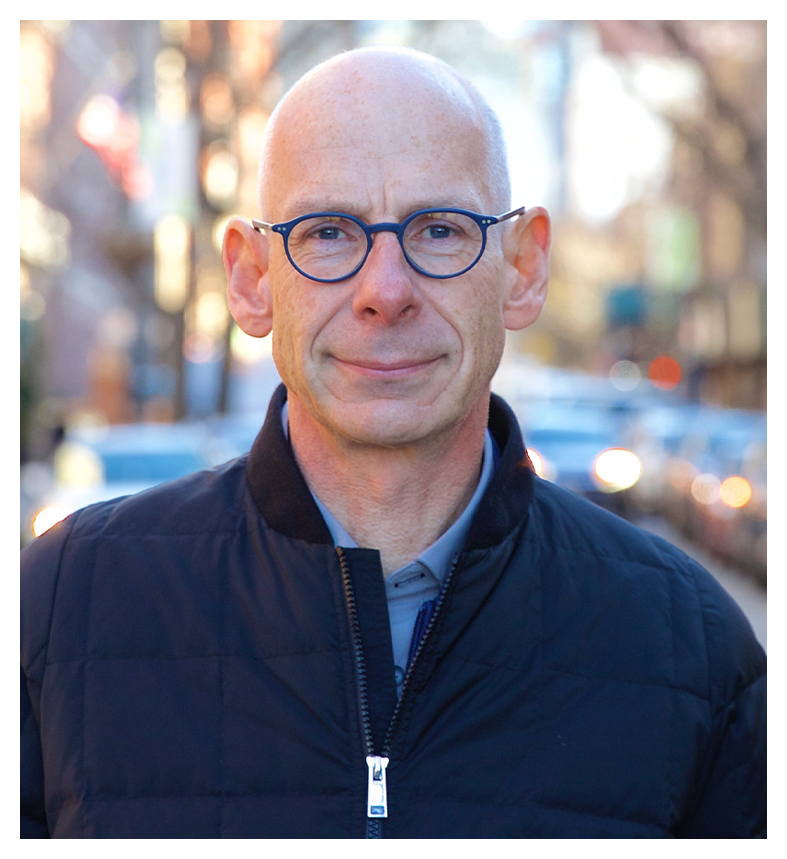 James Goldston
Journalist, advisor to the House Jan. 6 Committee
Last summer, nearly 20 million viewers tuned into the first primetime hearing of the House Select Committee's investigation into the Jan. 6 attack on the Capitol. What they saw was unlike any televised Congressional hearing they'd ever seen: a tightly organized, rigorously structured presentation that wove recorded testimony, previously unseen footage of the attack, and other news clips into the live proceedings. And it was all thanks to James Goldston.
Billy Eichner
Actor, writer, producer, "Bros"
Let's just get it out of the way: "Bros" did not do as well at the box office as expected. Instead of the projected $10 million opening weekend, it made just $4.8 million, despite near universal positive reviews and a solid A Cinemascore. But a disappointing debut can't take away what Billy Eichner accomplished: He is the first openly gay man to co-write and star in his own studio movie — a movie that is the first studio-backed gay romantic comedy featuring an all LGBTQ+ cast.
Sewell Chan
Editor in Chief, The Texas Tribune
Sewell Chan was only seven months into his job as editor in chief at The Texas Tribune last May when 19 children and two adults were killed in the shooting at Robb Elementary School in Texas' Uvalde County.
Immediately, Chan and his staff had to figure out how they would cover the tragedy, given that the Tribune is a nonprofit, nonpartisan politics and policy website focused primarily on government goings-on in Austin. "We really had to scramble," Chan told TheWrap.
Remington Scott
Founder, CEO and Chief Architect, Hyperreal
The true innovation of Remington Scott's company, Hyperreal, is not just that he's created strikingly lifelike digital versions of stars who are living or dead (or completely fictional). It's that he's putting those creations into the hands of the talent themselves, empowering them to drive the innovation.es, empowering them to drive the innovation.
Alexis Barreyat and Kévin Perreau
Co-Founders, BeReal
In 2020, French entrepreneurs Alexis Barreyat and Kevin Perreau launched the photo-sharing app BeReal with the goal that people would use it the way social media apps were originally intended: to connect with friends and family without worrying about followers, likes and filters. The idea was simple: Snap a photo. Be your true self. Be real.
Innovators Interviews
You can hear more from several of our Innovators, including José Andrés, Ryan Condal, Nova Wav, James Goldston and Sewell Chan, by registering for TheGrill, WrapPRO's annual business conference. This year's event takes place in L.A. on October 11 and October 12, with both virtual and in-person options. To register for the virtual day or to join us in-person at the 1 Hotel on Sunset Blvd., click here.