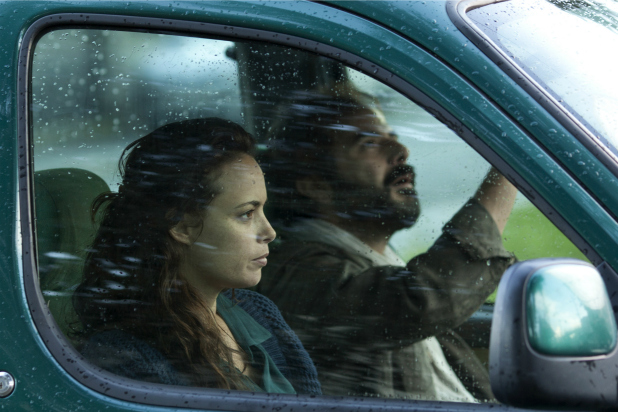 Like his justly acclaimed previous feature "A Separation," Iranian director Asghar Farhadi's "The Past" is about a divorce. And as in that film, the estranged couple comes to us hefting a ton of emotional baggage from their marriage — to say nothing of the additional domestic messes created since the two split up.
In "The Past," Farhadi reaches for a more openly dramatized, Western style of storytelling. In other words, there's a plot — several, in fact — which both picks up the pace and gums up the works. Transparency is not in Farhadi's artistic nature, and I mean that as the highest compliment to his style of filmmaking.
Here, the setting is Paris — not your standard Woody Allen-ized Paris, but a cramped apartment in a working class immigrant neighborhood to which Ahmad (Ali Mosaffa) has returned to finalize the divorce from his French wife Marie (Bérénice Bejo, "The Artist").
The divorce is speedy, easy and less momentous than a seemingly small irritant, albeit one with a long reach into both the couple's past and their immediate future.  Marie has failed to book Ahmad into a hotel as requested. Instead, he must squeeze into her cluttered home with a bunch of kids who are not his by birth.
Also read: Asghar Farhadi's Cannes Drama 'The Past' Has a Future at Sony Classics
There he quickly becomes enmeshed in a crucible of discord around her tortured relationships with her married boyfriend Samir (Tahar Rahim, "The Prophet") and her teenaged daughter Lucie (Pauline Burlet, nimbly juggling sullen with sad). Enraged at having to put up with her mother's rotating partners, who "come, stay for a few years, then leave," Lucie sets off a small volcano of mendacity and guilt that threatens to unravel the family's fragile bonds.
Farhadi is a wonderfully concrete observer of the dense political economy of domestic life: the ebb and flow of imperfect information, passed on by unreliable narrators and tainted with fear, rage and all kinds of desire. The director turns the sound on and off as family members tell and conceal, listen and don't hear. The strained politesse of an estranged couple erupts into mudslinging of old slights and frustrations, their power to hurt (and, perhaps, heal through airing) heightened by the narrow spaces of home and work that entrap them further.
Also read: Oscar-Winning Director Returns to Iran as New Regime 'Generates a Great Deal of Hope'
As in "A Separation" and much other fine Iranian cinema, "The Past" is most absorbing when its insights emerge out of the business of daily living, of getting by under trying circumstances. Its quotidian rhythms function as plot and as music, from which you might read a whole raft of meanings, some bleak, others touched with hope.
There's enough emotional meat here to make a larger tragedy that lurks in the wings tip the movie into soapy contrivance. Perhaps, too, a touch of male self-serving: Ahmad is a natural fixer and mediator, skilled even with other people's children; his greatest sin is allowing himself to get sucked into a vortex not of his creation. Marie, by contrast, is needy, unreflective and self-absorbed, with a short fuse for Samir's angry and bewildered little boy Fouad (Elyes Aguis) and the small daughter (Jeanne Jestin) she gave birth to with another man. Never mind that she's the one who stuck around.
Also read: Academy's 76 Foreign Language Entries Set New Record
The moralist in Farhadi comes on stronger here as well, and one senses a censorious distaste for the atomized Western family, forever unraveling and reconstituting in new unions that, absent a sense of obligation, threaten to fall apart.
Yet it's hard to disagree with him that when adults carry on like addled five-year-olds, it's the children who end up paying in spades.