We're in the heart of summer now, and in Hollywood that means two things — blockbusters and bloodsuckers. Or, as it's better known, Comic-Con.
This year's convention kicks off at the San Diego Convention Center on July 23 and runs to July 26. Along with it: superstar directors, movie and TV stars, parties, previews, deals and a lot of people in masks and tights — which makes for great caped eye candy.
Indeed, Comic-Con has gone from humble beginnings in 1970 to become the Cannes of the fan world. From an industry point of view, it's movie marketing, straight no chaser.
It's not only where next year's big guns are brought out for a first look — as was the case with "Iron Man" back in 2007 and as will be the case this year when director Jon Favreau returns to give fans a peek at "Iron Man 2."
It's also where that big surprise or big trend might reveal itself, too.
This year, that big trend's biting down pretty strong on vampires. In case you've been in a Transylvanian crypt for the past year, vampires are hotter than … well, hotter than a vampire's skin is cold.
Everyone will be clamoring early Thursday afternoon for a look at footage from the upcoming "The Twilight Saga: New Moon," when Summit Entertainment and the members of the cast — which the rumors say will include Kristen Stewart and Robert Pattinson — show what they've been cooking up there in Vancouver these past few months.
And there's a lot more bloodsucking going on. Producer Kevin Williamson, the evil genius behind the "Scream" movies, on Saturday previews the pilot for his upcoming CW series "The Vampire Diaries." There's even a vampire costume contest and a panel on "Bram Stoker: The Joss Whedon of His Day?" We thought it was the other way around.
While you chew over that — and over Warner Bros.' reel-spinning at 10 a.m. Friday of bits from Spike Jonz's "Where the Wild Things Are" and Guy Ritchie's "Sherlock Holmes" — TheWrap has your Comic-Con 2009 Top 5:
1. The King Returns. Director James Cameron is hoping to regain the throne with a glimpse at the highly anticipated "Avatar," his first movie since "Titanic." Over four years in the making — with 3D technology that purports to show everyone just how it's really done — will Cameron's $195 million sci-fi epic continue his Midas touch? If you want something a bit more up close and perhaps personal, the director's also co-starring with "Lord of the Ring's" Peter Jackson in a panel on the future of film. ("Avatar," 3 p.m. July 23; panel, 6:30 p.m. July 24).
2. Jumpin' Out at Ya! Well, here's something Comic-Con is actually late on: the first-ever panel on 3D. Robert Zemekis and Tim Burton, along with "Tron" producers Sean Bailey and Steve Lisberger, get together to talk polarized glasses — oh, yeah, and the big holidy flicks "Disney's A Christmas Carol" (Zemekis, with Jim Carrey starring) and "Alice in Wonderland" (Burton, with Johnny Depp and Helena Bonham Carter starring). In addition to a Q&A, there's never-before-seen concept art, trailers and 3D footage. It's the first time 3D footage will be shown at the fest. (11 a.m. July 23)
3. Super Sequels. "Iron Man 2" just wrapped principal photography last week, and director Favreau — perhaps with star Robert Downey Jr. or new additions Mickey Rourke and Scarlett Johansson in tow — is bringing footage to start the drumbeat to the film's May 7, 2010, release. It will be dueling for attention with "New Moon," based on the second book in Stephenie Meyer's vampire love series. The first film brought in just over $380 million at the box office and just under $150 million on DVD; its sequel arrives on Nov. 20. ("Iron Man," 4 p.m. July 25; "New Moon," 1:45 p.m. July 23)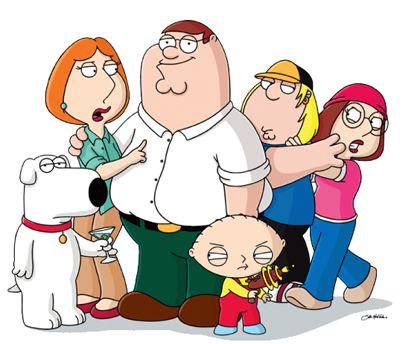 4. Seth Speaks. With the exception of "Buffy"/"Dollhouse" creator Joss Whedon, no one attracts TV kudos of creativity right now more than "Family Guy's" Seth MacFarlane. Seth will give the lowdown on what goes into creating his 'toon week after week — and if that doesn't wet your whistle, check out his clips from "Something, Something Dark Side," his "Empire Strikes Back" satire, a follow-up to the 2007 "Star Wars: Blue Harvest" parody episode. (11:15 a.m. July 25)
5. "District 9." You'd think from having helmed the "Lord of the Rings" franchise and "King Kong," Peter Jackson would have visited Comic-Con before, but his presentation of "District 9" is his CC debut. It is also the first look at his poignant film about the first contact between extraterrestrials and mankind. Call it "E.T." for grown ups. (3:45 p.m. July 24)

(Check out the complete Comic-Con schedule here.)