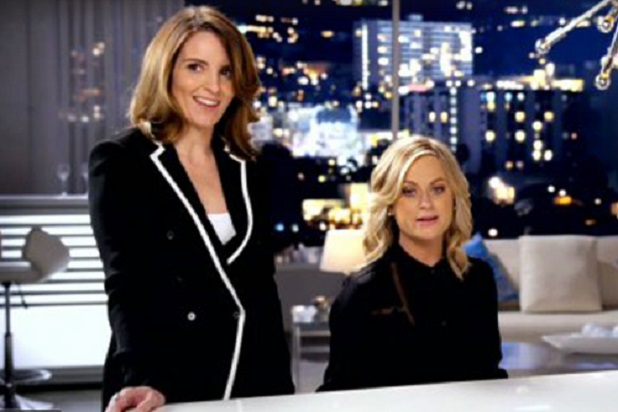 It's a good thing that Tina Fey and Amy Poehler have their comedic chops to fall back on — because they'd be awfully hungry if they had to sing for their supper.
The "Saturday Night Live" alum are once again teaming up to co-host the Golden Globes in January, and a new promo for the ceremony isn't exactly pitch-perfect.
Also read: 'Muppets Most Wanted' Trailer: Tina Fey, Ricky Gervais and a Frog on the Lam (Video)
The clip features Poehler at the piano with Fey at her side, as the pair attempt to deliver a preview of their opening song.
Unfortunately, the pair seem to have a little — actually, a lot — of trouble hitting the right key.
It's probably best to tape your dog's ears shut before clicking on the video below, lest you be further assaulted by incessant howling.
Also read: Tina Fey-Hosted 'Saturday Night Live' Grabs Best Premiere Ratings in 3 Years
The Golden Globes air Jan. 12 on NBC. Until then, brace yourselves.