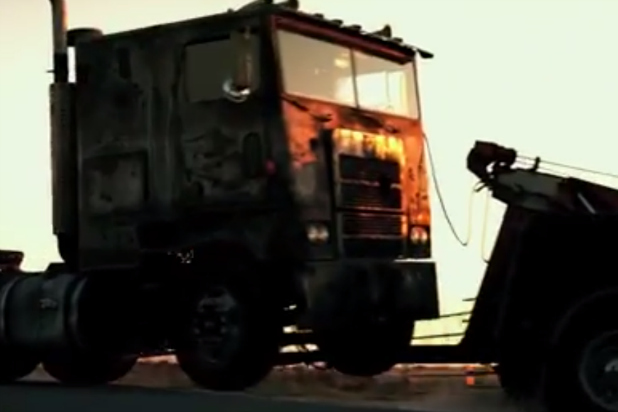 Mark Wahlberg discovers and houses Optimus Prime in the so-called payoff trailer for "Transformers: Age of Extinction" — but the leader of the Autobots is a wanted man, er, robot.
Thus, chaos ensues, and Cade Yeager (Walhberg) soon finds himself minus one barn.
See video: New 'Transformers: Age of Extinction' Promos Show Off Imagine Dragons Song, Fire-Breathing Dinobot
"After all we have done, humans are hunting us," Prime laments (if an alien robot/semi-truck can truly lament) in the video (below). "But I fear we are all targets now."
Fortunately, Wahlberg can sweet-talk the big hunk of metal, and a new army rises in an attempt stave off the pending human extinction.
Also read: Summer Movies Forecast: Can Spider-Man, Transformers and Godzilla Smash Records?
"You gotta have faith, Prime," the actor implores. "Maybe not in who we are, but who we can be."
"Transformers: Age of Extinction," which also stars Nicola Peltz, T.J. Miller, Stanley Tucci, Ken Watanabe, John Goodman and Kelsey Grammer, rolls into theaters on June 27.
Watch the video: