Bernard "Bernie" Sahlins, a founder of the famed Second City improvisational comedy troupe and a producer on the TV show "SCTV," died Sunday at his home in Chicago. He was 90.
Sahlins founded the Chicago comedy group with Paul Sills (at right with Sahlins in photo above) and Howard Alk in 1959. The improv troupe was a launching pad for a number of early "Saturday Night Live' performers, including John and James Belushi, John Candy, Dan Aykroyd, Gilda Radner, Harold Ramis and Bill Murray.
"Bernie's track record for discovering future Hollywood megastars was unmatched," one of his discoveries, Tim Kazurinsky, told the Chicago Tribune. "He probably was responsible for the greatest revolution in American comedy. You really can't exaggerate his contribution."
Also read: Notable Celebrity Deaths of 2013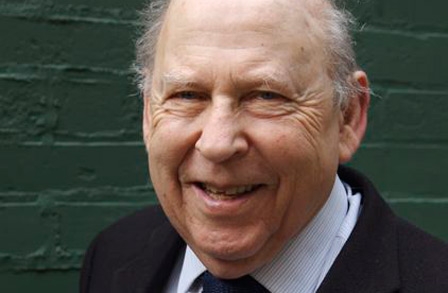 Comedian George Wendt called him "a mischievous imp, with the mind of Bertrand Russell" in a tweet Sunday.
Sahlins explained what he sought in a young comedian in a 2009 interview with PBS.
"First thing we look for is intelligence and a wide range of reference. They have to assume their audience is at least as bright as they are, if not brighter. They have to know literature, politics, know the world around them. Then comes acting ability," said Sahlins. "Actually being funny is mostly telling the truth about things."
Prior to founding Second City, Sahlins was a producer of Playwrights Theatre Club in Chicago. It featured such budding actors and directors as Ed Asner, Mike Nichols and Elaine May.
Sahlins was co-creator of "SCTV," the Canadian TV comedy series that grew out of Second City in Toronto, which he opened in 1973.
Sahlins is survived by his wife, Jane Nicholl Sahlins. Funeral services will be private. A memorial service is to follow on a date to be announced.